Hi Community!
We are pleased to invite all the developers to the upcoming InterSystems IRIS for Health FHIR Contest Kick-Off Webinar! The topic of this webinar is dedicated to the FHIR Programming Contest.
On this webinar, we will talk and demo how to use the IRIS-FHIR-Template to build FHIR solutions using InterSystems IRIS for Health.
Date & Time: Tuesday, August 11 — 11:00 AM EDT
Speakers:
🗣 @Evgeny Shvarov, InterSystems Developer Ecosystem Manager
🗣 @Guillaume Rongier, InterSystems Sales Engineer
🗣 @Patrick Jamieson, InterSystems Product Manager - Health Informatics Platform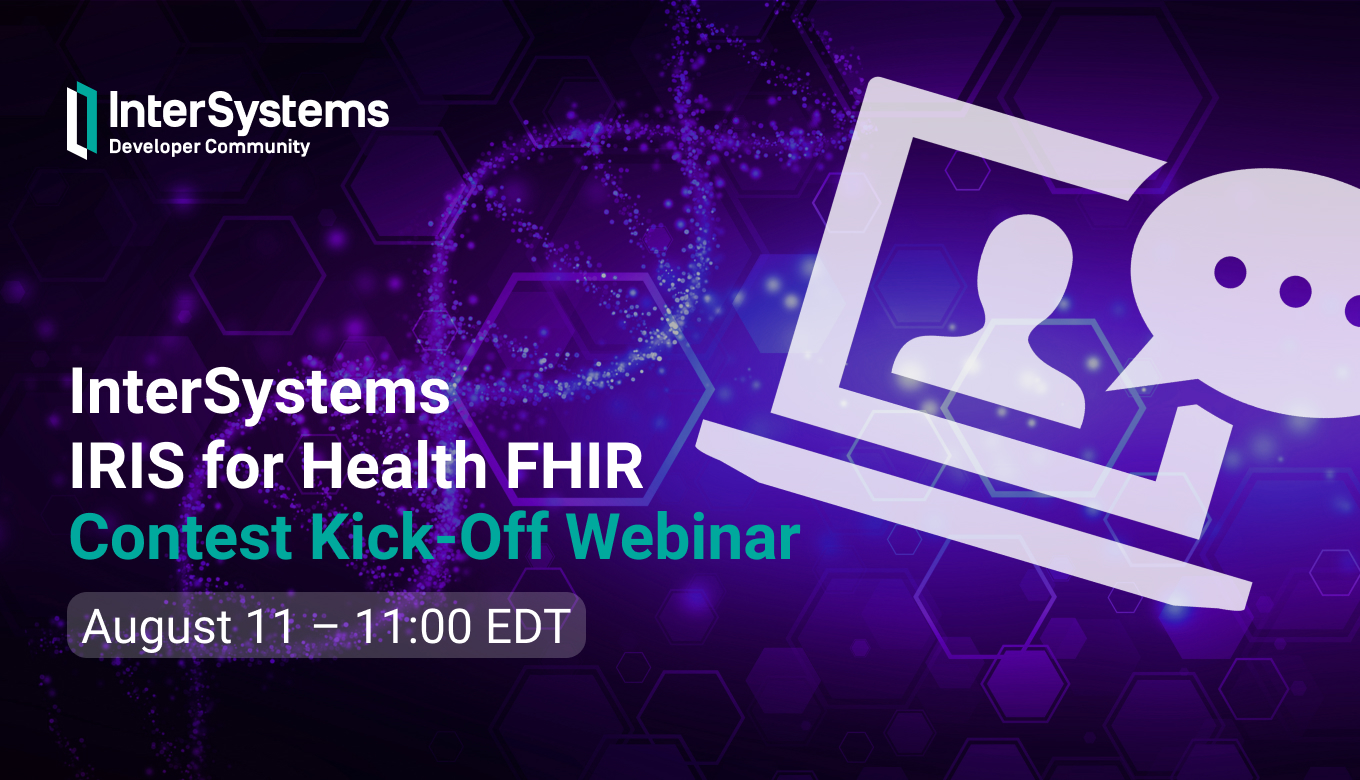 What awaits you at this webinar?