A Milestone: 10K Members on Developer Community!
InterSystems Developers,
We adore you! And so excited to share with you all that...
We've now reached an incredible milestone of 10,000 registered members on Developer Community! 🎊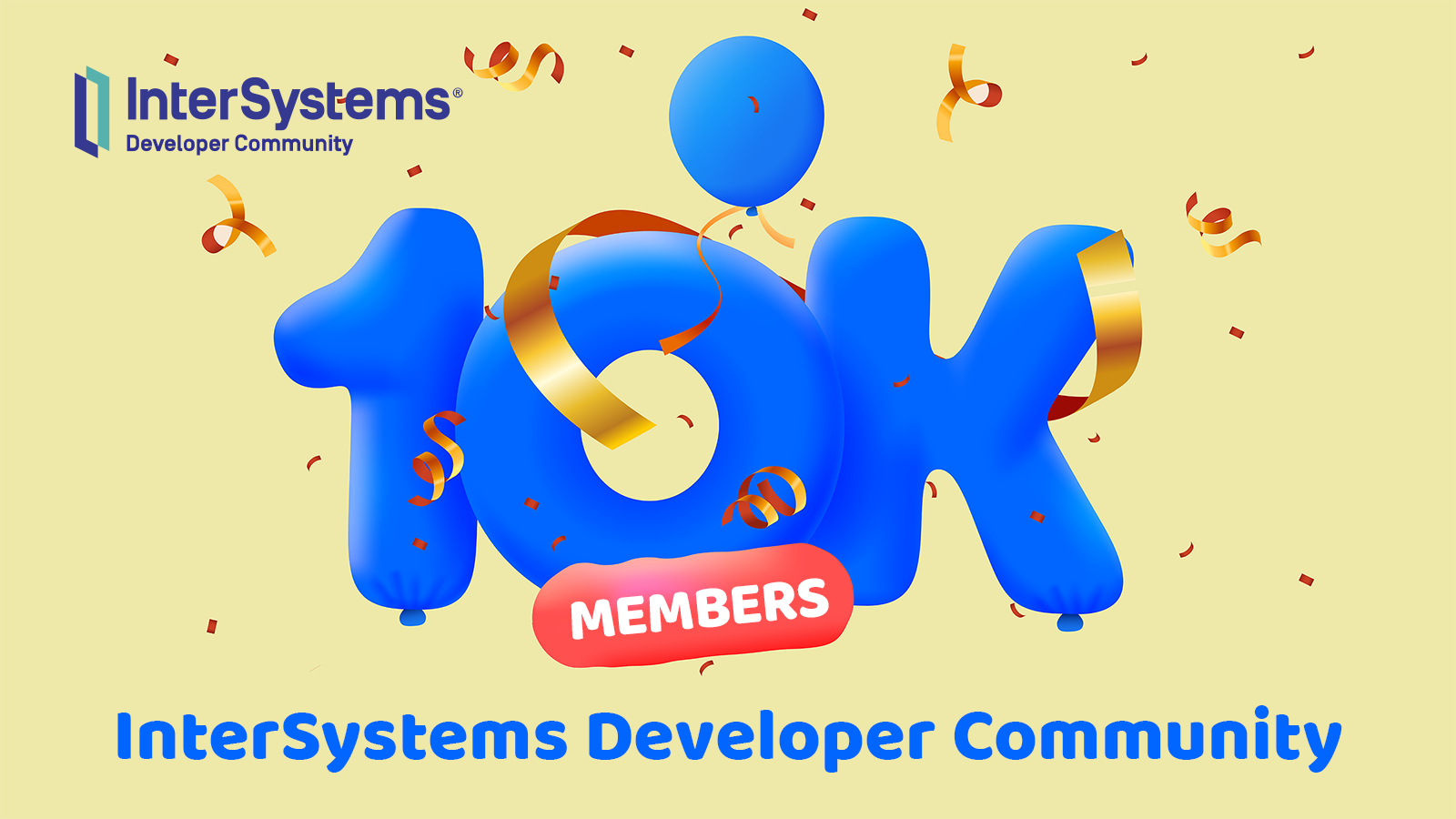 At InterSystems, we believe in the power of community. So we really appreciate all of your contributions throughout these 6 years and look forward to the road ahead!
Want to see some interesting stats from the forum? Here they are!
Launched in Dec 2015
Total posts created - 8,6K
Questions asked - 5,5K
Posts viewed - 4,3M
We are 6 years together! Can you believe it? 😱
Thank you so much to all of you for your involvement and contributions, for your passion and experience! We truly appreciate all your help in working towards making our Community a better place for InterSystems Developers. You guys are awesome!
Please feel free to share your feelings about being a part of our worldwide family of InterSystems Developers!
And thanks again for being such a lovely Community!
Yours,
Developer Community Team ❤️