Get $25 Gift Card for Gartner Peer Insights Review
Hi Community,
Just wanted to let you know there's still time to get a $25 dollar gift card from Gartner for reviewing our products. Reviews must be objective (no InterSystems employees) and approved by Gartner. Here is the link: https://gtnr.it/3ulVX4K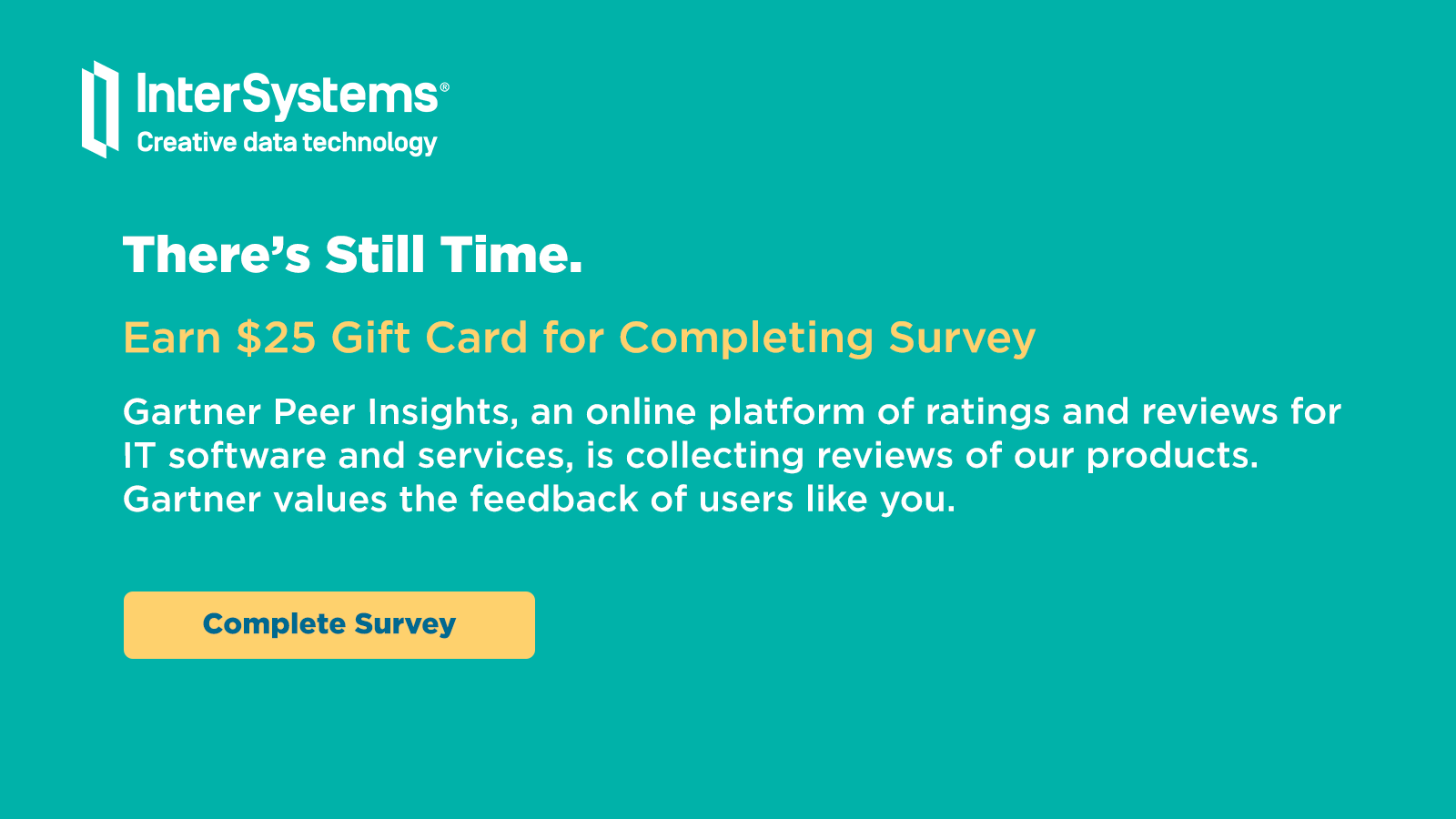 It won't take long to complete the survey.