Use Rule to call WS 1 to n
Hi all.
I'm trying to create a route rule that can call to a web service according to a parameter of a message.
My first attempt is the following: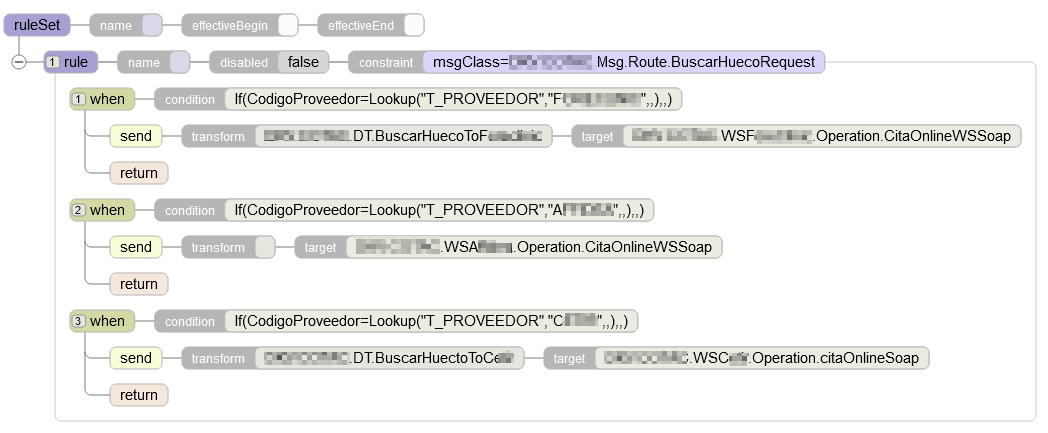 I have a common class with all information, BuscarHuecoRequest, and check what is the value of property "CodigoProveedor".
The table T_PROVEEDOR contains the list of code with the code of the provider, if is F, calls to WSF, if is C, calls to WSC, etc... Using a transformation to convert the values to this provider.
It raises an error, because the property CodigoProveedor doesn't exist.
I've debugged and I see the following code:
I evaluated the variable pContext and, as expected, this property doesn't exists.
How can evaulate the values of messages?
Also, the anserw of the ws is recived to the same Rule? I mean, if the WS has a response, the response value is retorned to the route and send to the caller process?
Best regards,
Kurro Lopez
Product version: Ensemble 2017.1
$ZV: Cache for Windows (x86-64) 2017.2.1 (Build 801_3U) Thu Apr 12 2018 10:02:23 EDT