Patient Index Data Quality manager modify SSN rule with South African Identity Number
Hi Team
I have enabled Data Quality manager on InterSystems healthshare Patient Index and the SSN field holds south african Identity numbers on our system.
I would like to modify the rule to validate according to South African ID number and not SSN. Data quality manager classifies this South African Identity numbers as Invalid because the rule is based on SSN.
Please see the current and default SSN rule below and advise how I can go about accomplishing this task, if anyone has that rule please share how it's done.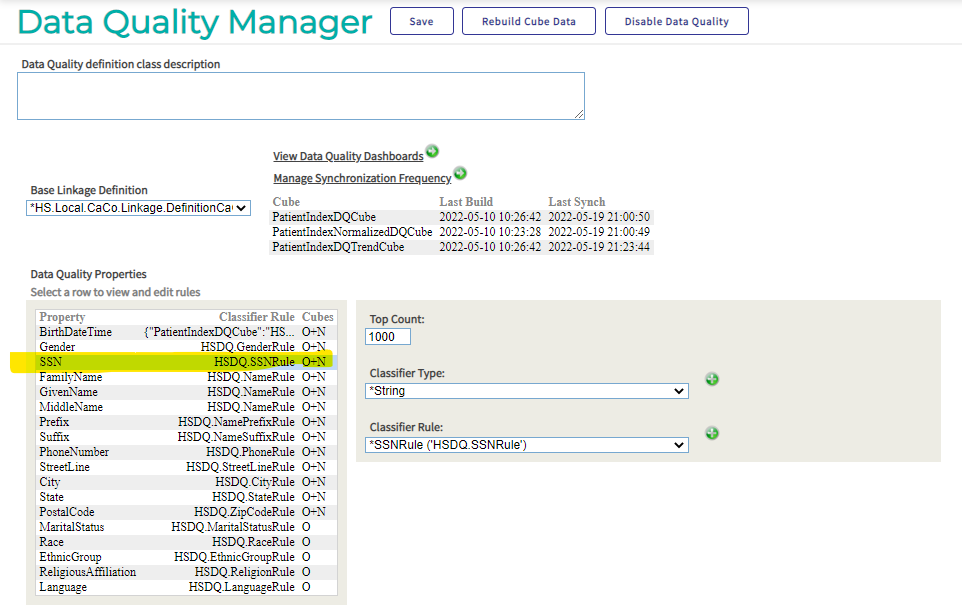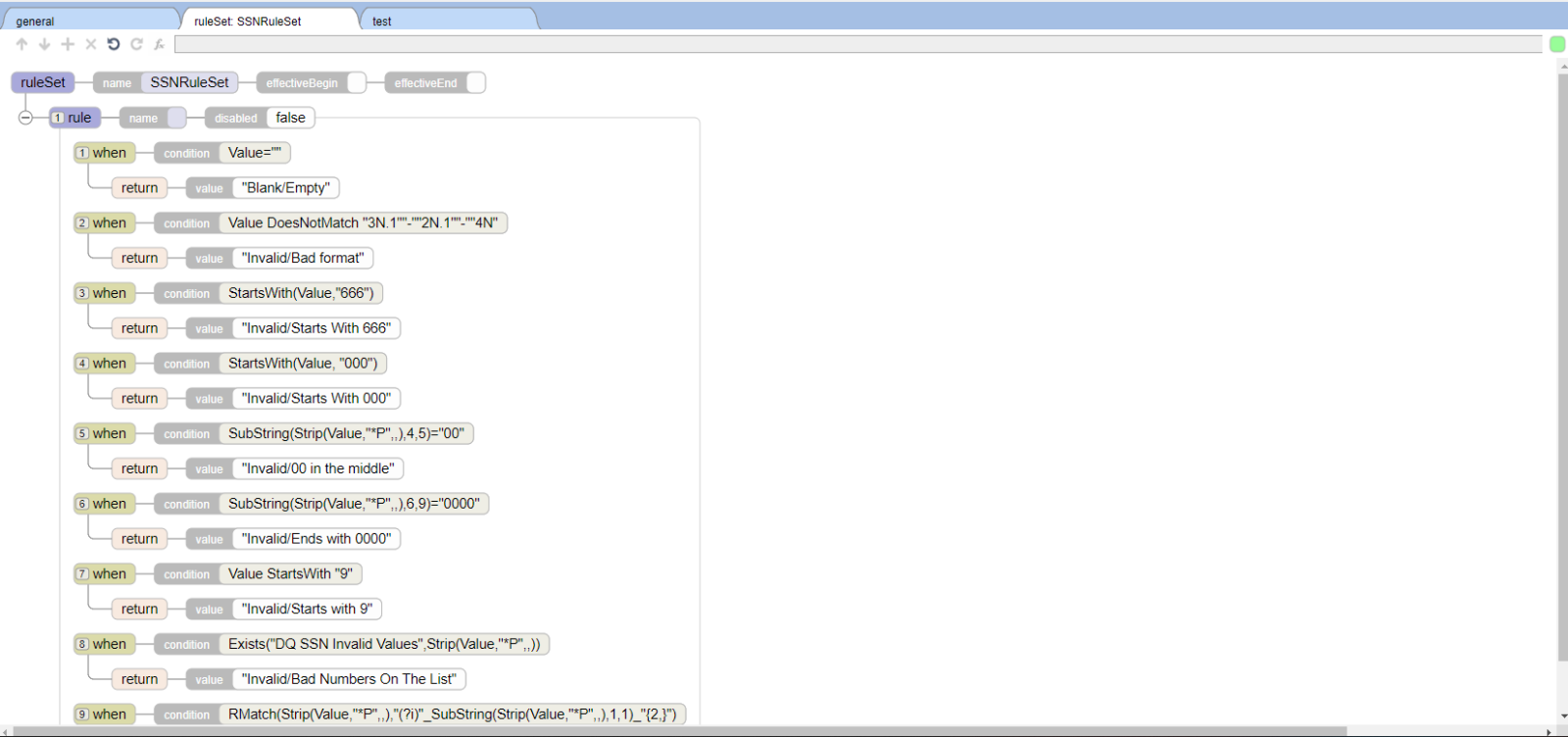 Product version: IRIS 2020.2
$ZV: HealthShare 2020.2 [HealthShare Modules: Active Analytics:20.0.8620 + Core:20.0.8620 + Patient Index:20.0.8620] - IRIS for UNIX (Red Hat Enterprise Linux for x86-64) 2020.1 (Build 217_1_20418U) Tue Nov 17 2020 15:48:44 EST