Meet the Global Masters Winners for January 2022!
It's time to announce the Winners for January 2022! Please welcome our awesome Global Masters Heroes!
The storm of applause goes to these developers and their great contribution to DC in January 2022:
🥇 @Robert Cemper, ex Senior Sales Engineer from InterSystems, Austria
🥈 @Muhammad Waseem, HIS Team Lead, International Medical Center, Jeddah, Saudi Arabia
🥉 @Prashanth Ponugoti, Technical Architect, Optimus IT Infra Ltd, London, United Kingdom

Learn more about the competition and our awesome winners below.
Robert had a very active January:
📝 5 articles and 24 comments on DC
🔁 6 translates of articles on DC
🎓 6 accepted answers
💻 4 OEX applications
👍16 reviews on Open Exchange
✨ Also, Robert achieved the following badge: ✨
Bronze Translator badge for Translating 15 articles from Developer Community in English
Wow 🤩 Congratulations on so many achievements! And thank you Robert for your contribution!
Robert C. Cemper is an ex Senior Sales Engineer from InterSystems in Darmstadt. He has been 45 years in this profession and worked for more than 12 years directly for InterSystems. Personal mission statement: "For an engineer 'IMPOSSIBLE' doesn't exist"
Read complete and inspiring Robert's bio in this post.
🔗Connect with Robert on Developer Community now to boost your network!
---
Here are Muhammad's achievements for January:
📝 3 articles and 7 comments on DC
🎓 2 accepted answers
🏅Bronze Master of Answers badge for 10 accepted answers
🏅Blogger Badge for 10 articles on DC
Congratulations, Muhammad! We are happy that you are such an active member of our Сommunity. 🌟
Muhammad is from Lahore, Pakistan, Currently living at Jeddah, Saudi Arabia.
Read complete Muhammad's bio in this post.
🔗Connect with Muhammad now to boost your network:
---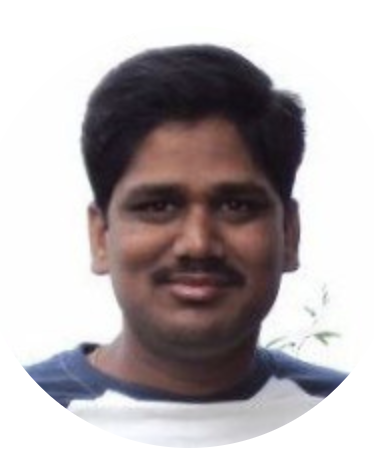 Prashanth is a winner of Global Masters of the month for the first time, congratulations! 🥳 And he also head great achievements for this month:
📝 8 posts and 4 comments on DC
🎓 1 accepted answer
🏅Problem Solver badge for the first accepted answer on DC
🏅DC Author badge for the first article on DC
🏅Thorough Member badge for 10 questions on DC
Thank you, Prashanth for your activity, and сongratulations on your well-deserved success! 🏆
Prashanth has 16 years of hands-on experience working on the end to end integrations using ORACLE SOA, MuleSoft, InterSystems Ensemble. Designed and Developed web applications using Oracle ADF, WebcenterPortal, Oracle JET, Angular, ReactJS
"For last 2 years, I am working with health care integrations with various NHS trusts using InterSystems Ensemble Health share-health connect: The Hillingdon Hospitals NHS Foundation Trust, London North West Healthcare Trust, Imperial College London."
Expertise in ObjectScript, HL7 integrations, Ensemble.
Valid Certifications:
InterSystems HealthShare Health Connect HL7® Interface Specialist(2021)
AWS Machine Learning Specialty (2019)
AWS Solution Architect Associate (2019)"
🔗Connect with Prashanth now to boost your network:
---
Thanks to all the winners for your constant great contribution to InterSystems Developer Community!
Let's congratulate our Heroes in the comments below!
About Global Master of the Month competition on Global Masters Advocate Hub: we nominate advocates every month who have gone the extra mile by being highly engaged in the Global Masters and Developer Community. Winners get 1000 points and a special badge. We also offer for winners to publish their bio – now in the article on the Developer Community!