Anastasia Dyubaylo 7 August 2020
Contest
,
Events
,
FHIR
,
HL7
,
Interoperability
,
Webinar
,
InterSystems IRIS
,
Open Exchange
Hi Community!
We are pleased to invite all the developers to the upcoming InterSystems IRIS for Health FHIR Contest Kick-Off Webinar! The topic of this webinar is dedicated to the FHIR Programming Contest.
On this webinar, we will talk and demo how to use the IRIS-FHIR-Template to build FHIR solutions using InterSystems IRIS for Health.
Date & Time: Tuesday, August 11 — 11:00 AM EDT
Speakers:
🗣 @Evgeny Shvarov, InterSystems Developer Ecosystem Manager
🗣 @Guillaume Rongier, InterSystems Sales Engineer
🗣 @Patrick Jamieson, InterSystems Product Manager - Health Informatics Platform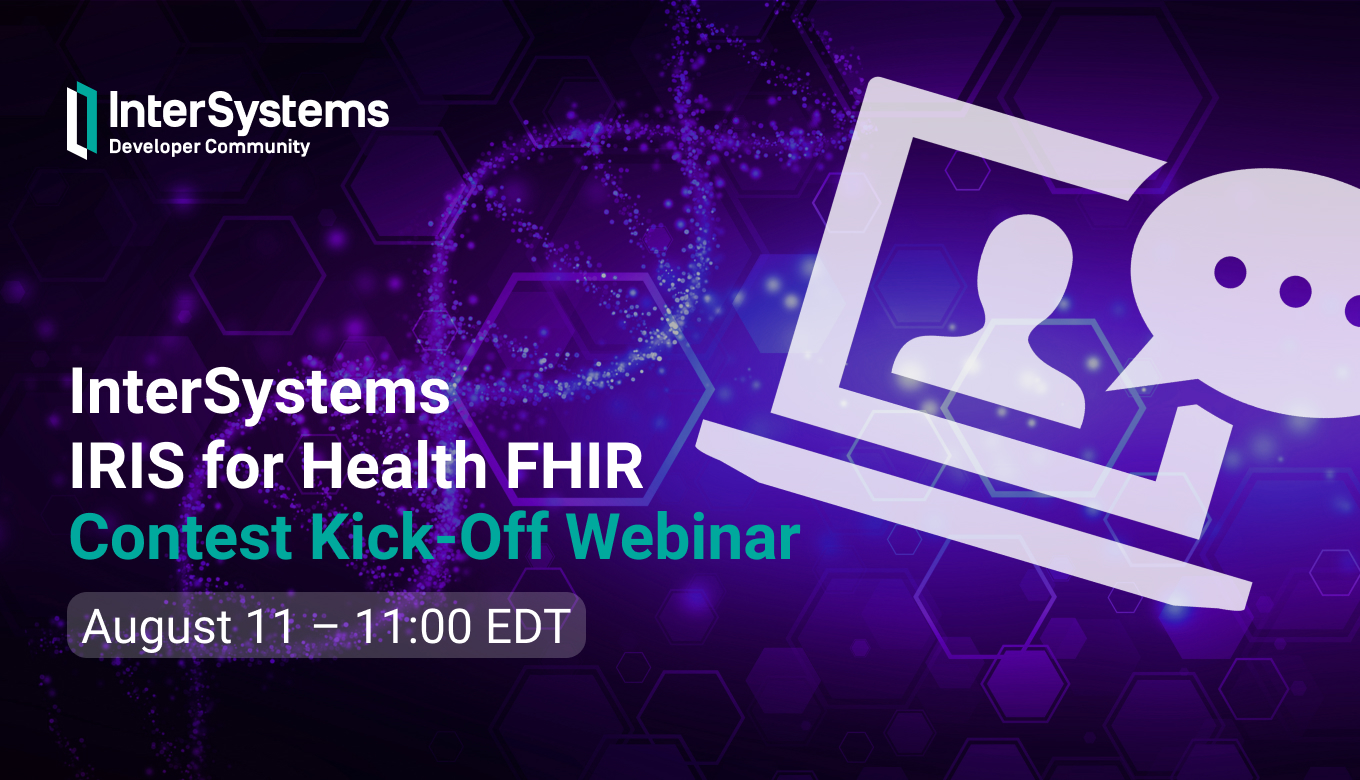 What awaits you at this webinar?
Demo the typical scenarios of FHIR usage with InterSystems IRIS for Health
Building FHIR solutions using FHIR contest template
Answering questions about FHIR
So!
We will be happy to talk to you at our webinar!
---