InterSystems Developers Community Release, March 2020
Hi Developers!
In February we introduced into Developers Community:
Autosaved drafts;
Open Exchange linkage;
PDF attachments;
Weekly Unanswered questions digest;
language-specific search;
bug fixes and small enhancements.
See the details below.
Autosaved drafts
Sometimes when we create a long post directly on Developers Community we can accidentally close the page or browser and lose the draft text. This release comes with the feature of the autosaved draft. Every 10 seconds DC autosaves the draft you are working with and if you close the page it will suggest you restore the draft when you click Create Post again.
Open Exchange Linkage
Starting from this release your member profile page has the direct link to your Open Exchange profile and shows your published applications.
E.g. here is the @Peter Steiwer's members page: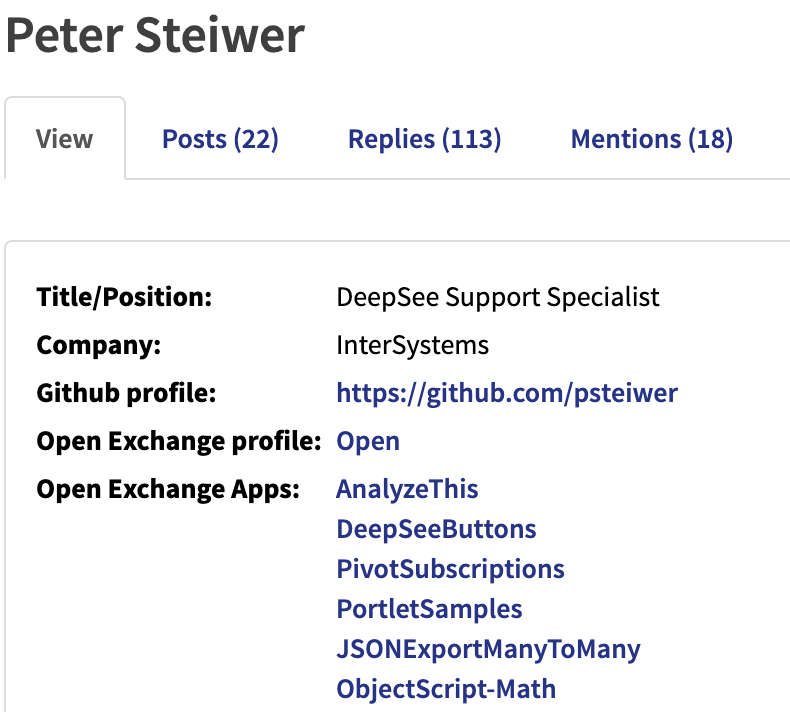 PDF attachments
"You asked about it - and we did it!" This release comes with the option to attach pdf file to any post. There is a special control that gives you the option to upload a PDF file from you machine and DC will host it:
And you can give it a description.
Weekly Unanswered questions digest
Starting from the current release we introduce a new weekly Unanswered Questions Digest which will be sent on Wednesdays. It will contain questions that either don't have any reply or have replies but no accepted as an answer by its author. Questions are split by categories.
You can subscribe or unsubscribe from it in your Member->Subscriptions settings:
Language-specific search
We fixed it. With this release if you search for something in the English community all the results will be for the English-speaking site. And the search on the Spanish community will give you the posts only in Spanish.
Small enhancements
We also fixed a few issues and did a couple of minor enhancements, like additional "Creation Date" sorting for posts to show the posts feed in a publishing date order, not last reply order:
Also if you forgot to give a reply an "Accepted" sign we made a special filter for your questions "Without accepted answer":

Here is the full kanban of solved issues in February 2020. Here is the planned kanban for March 2020.
Submit your ideas, bug fixes, contribute to Developers Community and stay tuned!