Developer Community Release, June 2021
Hi Developers!
This is a release of how we improve the Developer Community in June 2021. The key features are:
Improved monthly digest
Completely new design of Direct Messages (new features included)
See the details below.
Improved monthly digest
Numbers everywhere!
We've collected some basic statistics of the DC site and added key numbers to the monthly digest. Now you can easily see the scope of our Community.
New design of Direct Messages
Meet a completely new and improved version of Direct Messages (DM)!
Just imagine full-fledged Email inside the Community – our members can easily communicate with each other via DM, create conversations for several members, chat on certain subjects, etc.
Create your personal or group chats, add subject, learn about your messages' views, and more...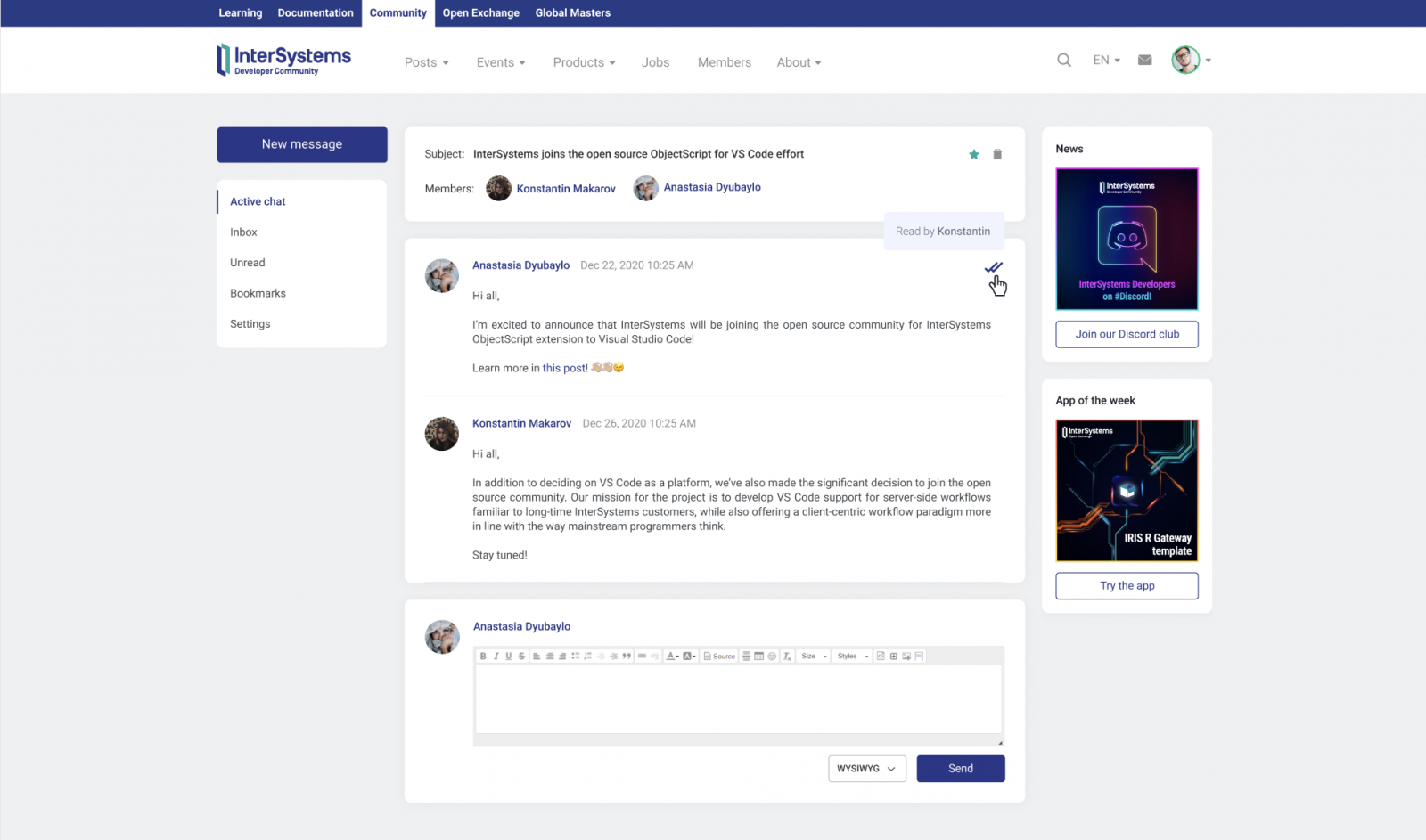 So what's new?
We've added a side menu with several tabs for easy navigation in DM:
To use the new functionality, select one/multiple/all messages. New features will appear at the top:

1. You can add messages to your bookmarks in one of the following ways:
Click on the star icon when hovering over the message subject
Select one or several messages and click on the

"Add to bookmark"

at the top.
2. You can also make any message unread so you can come back to it later and reply. Just select the messages you want and click on "Mark as unread".
All new messages are marked with a blue dot.
For the mobile version, we've developed a modern and lightweight design.
You can easily select messages by clicking on the user's avatar to use one of the features at the top. Move between tabs in the drop-down menu.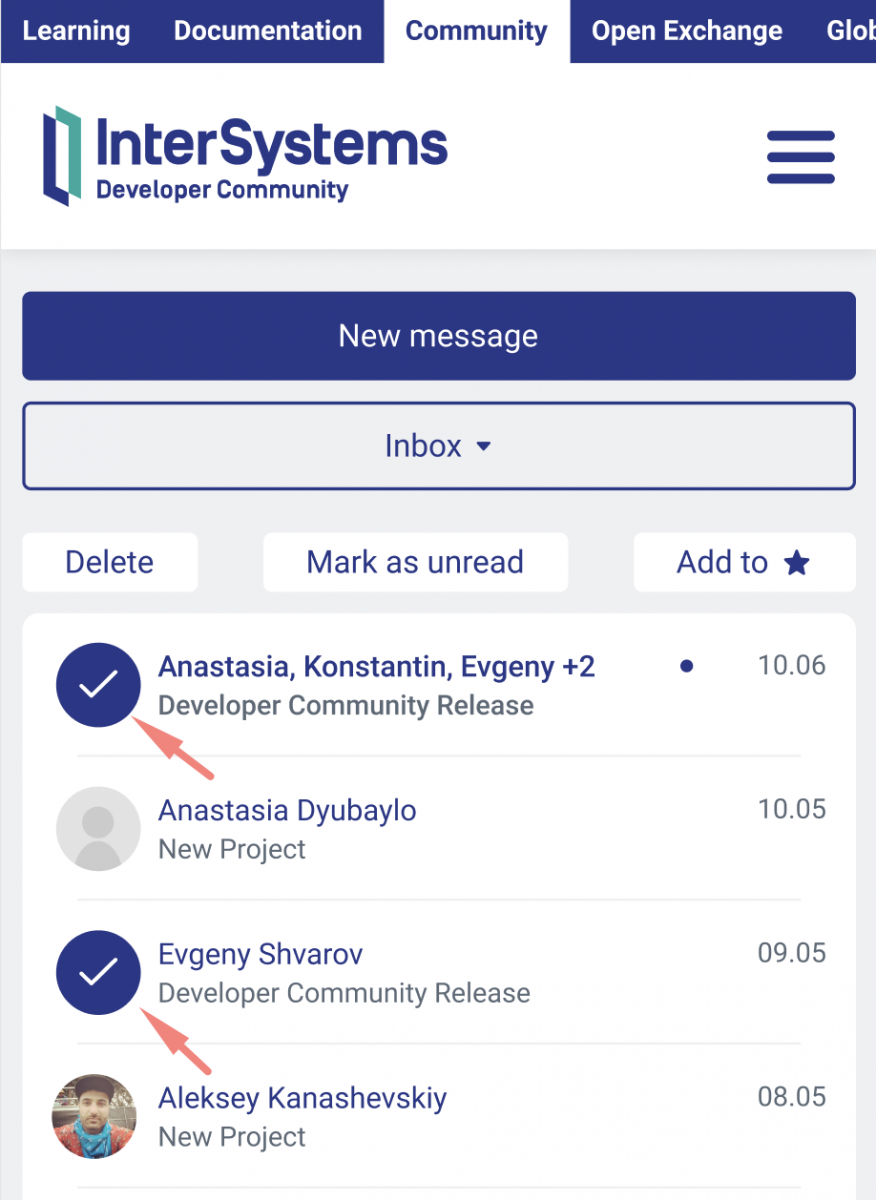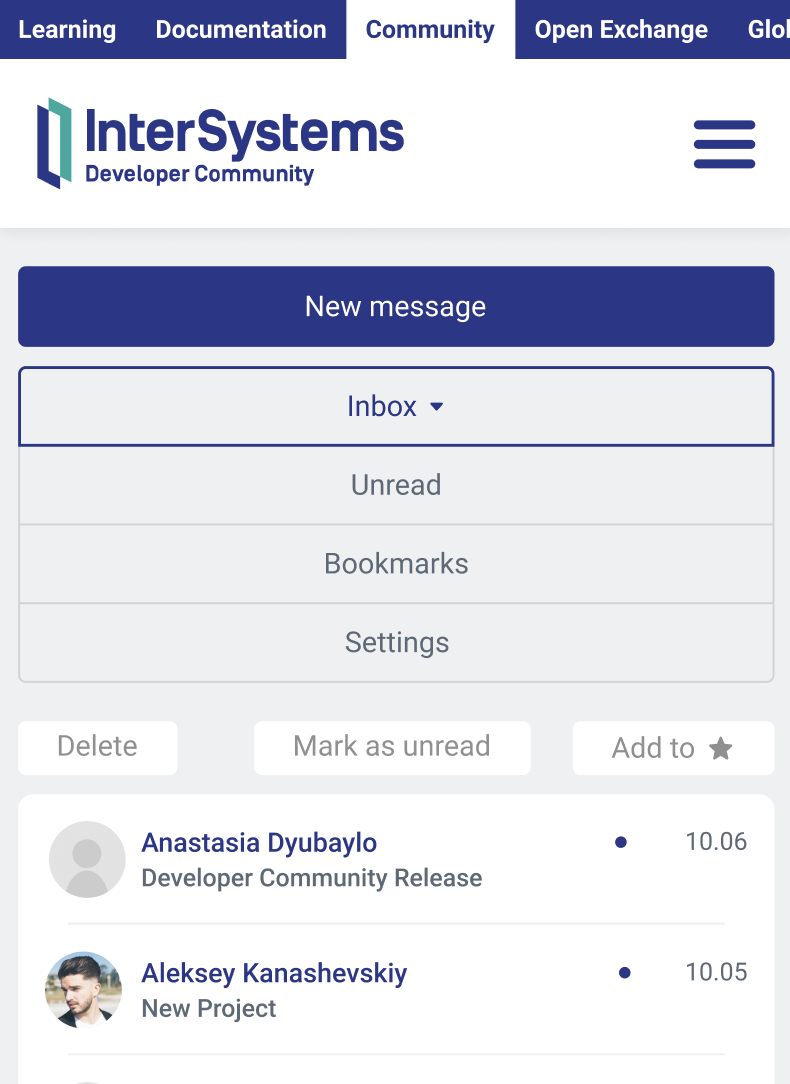 ---
We hope you enjoy our updates!
Feel free to submit new requests for improvements and bug reports. Stay tuned!