Developer Community Release, December 2021
Hey Community,
Day by day, our team makes the DC site a better place for InterSystems developers. This release will show how we've improved the Developer Community recently.
The key features:
User profile editing
Contest page for Tech Article Contests
Word & character counter
Learn more about our new features below.
User profile editing
Completely new design! Now it's easier to add information to your profile!
In the block of contact information, you can add your phone number, as well as change your avatar and the email address to which you want to receive email notifications from the DC site.
In the following two blocks, you can tell more about yourself and add links to your social media profiles so that you can be easily found. It's time to get closer to each other!
This information will be displayed on your profile, as well as in the post of which you are the author:
In the account settings, you can set up your time zone, specify to who you want to show your contact info, and also set up receiving Direct Messages notifications.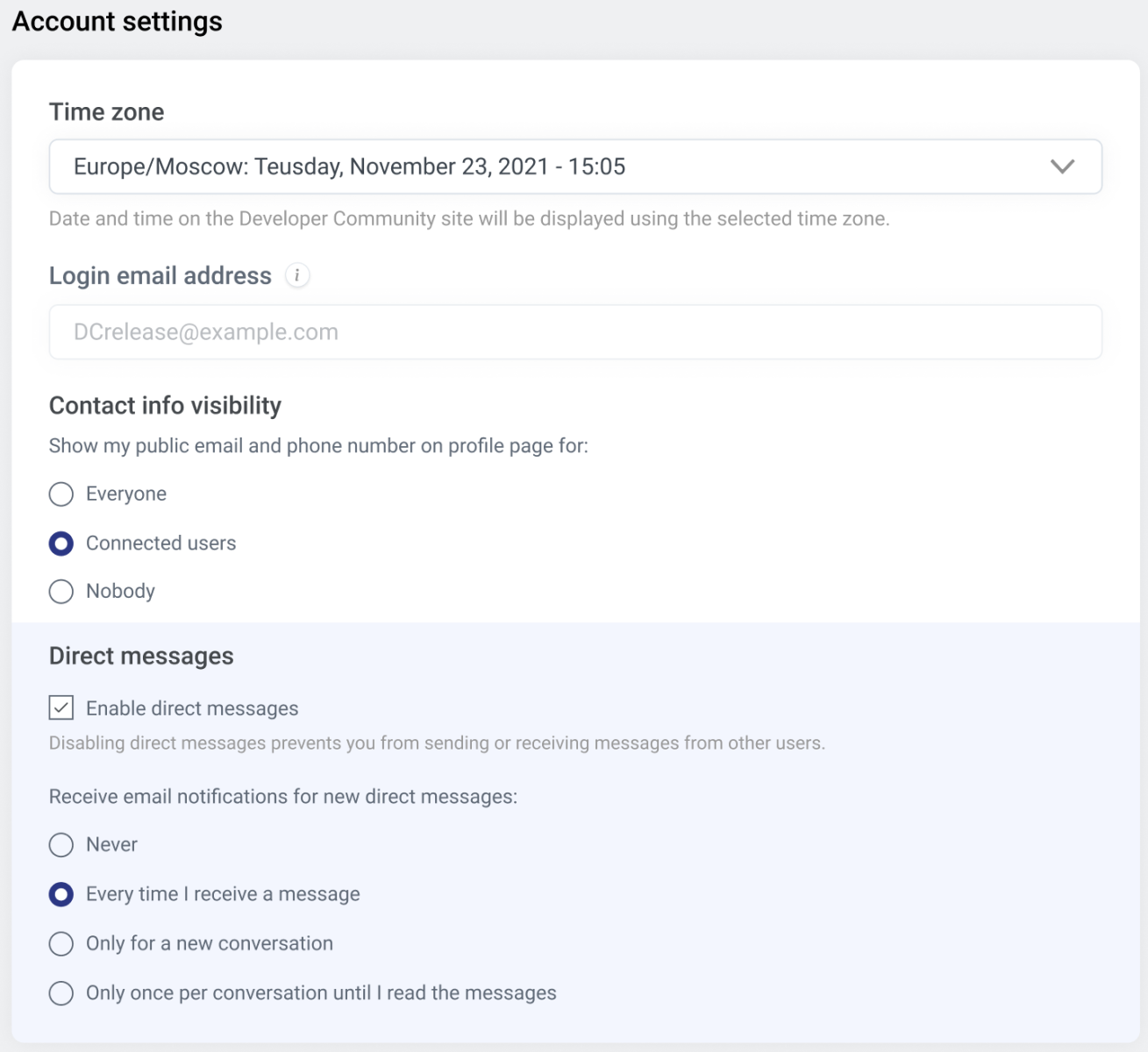 Contest page for Tech Article Contests
As you already know, in 2021, we launched a new contest for InterSystems Community members called Tech Article Contest.
For our technical article writing competitions, we've created a completely new design and functionality of the Contest page:
You can easily find this page in the Events section of the top menu:
We highlight Events in the top menu to keep you up to date with all the hot DC events. A dot is a marker of active competition.
On the page of an active contest, you can easily create an article in one click using the "Join the contest" button. Contest rules are displayed on the left of the page; all participants – on the right in the feed.
On each article, you see a label with the number of likes. After the end of the contest, it freezes, showing the number of likes on the end date (note: this does not limit the ability to continue to like this or that article).
A label with Experts votes appears only after the end of the contest.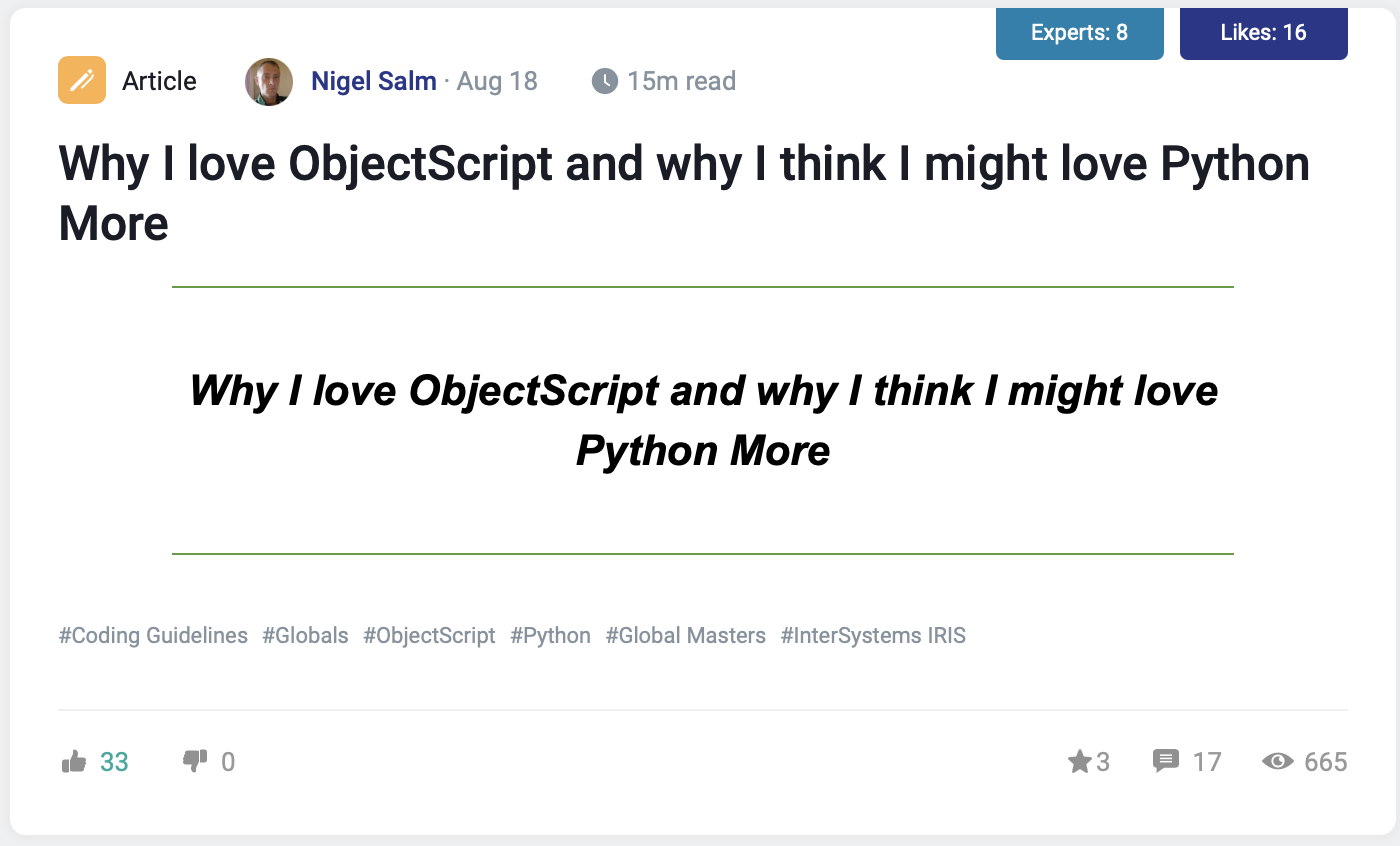 Word & character counter
We've implemented the word & character counter in our DC editor so that you can easily track the amount of content in your post.
When you type any text on the post creation page, DC Editor reads all words and characters and automatically displays them in the lower right corner.
Note: Counter works only for WYSIWYG format.
---
Hope you enjoy our updates!
Feel free to submit new requests for improvements and bug reports. Or post your suggestions in the comments to this post.
Enjoy and stay tuned!