Meet A New Voting Engine For InterSystems Contests!
Hi Developers,
You asked for it – we did it!
We are introducing a new voting engine and algorithm to InterSytems Contests which you can try with the current contest – starting next Monday!
You can select 3 projects now: the 1st, the 2nd, and the 3rd place upon your decision. This is how it works for the Community leaderboard:
Community Leaderboard:
| Place | Points |
| --- | --- |
| 1st | 3 |
| 2nd | 2 |
| 3rd | 1 |
And there will be more complex math for Experts leaderboard, where different levels of experts have more "points" power:
Experts Leaderboard:
Level

Place
1st
2nd
3rd
VIP level in GM, Moderators, Product Managers
9
6
3
Expert level in Global Masters
6
4
2
Specialist level in Global Masters
3
2
1
Experts' votes will also contribute 3-2-1 points to the Community leaderboard too.
This is how it works: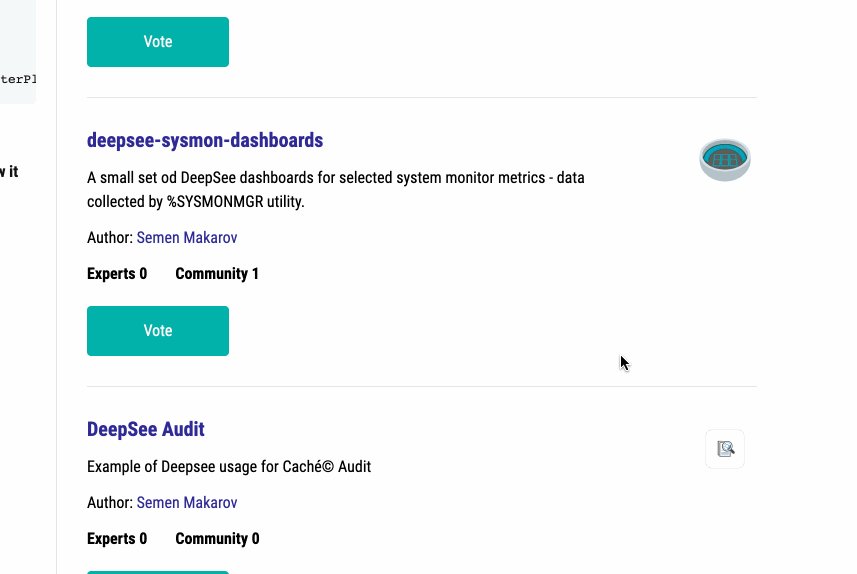 To take part in the voting, you need:
Sign in to Open Exchange – DC credentials will work.
Make any valid contribution to Developer Community – answer or ask questions, write an article, comment on any post, and you'll see vote buttons available.
We hope this new system will be fairer and you'll have the option to give your votes to more projects that you like.
Comments, suggestions are welcome!