June 2017 DC Release: better notifications, permalinks, bug fixes
Hi, Community!
Today we deployed new DC release which delivers.
Better subscriptions
All subscription settings now placed in one page, unified and simplified.

You can subscribe to Posts, Tags, Groups and Members and you can view it all, or filter by category on one page.
you can search for the subscription in case it's a lot and alter if you want to subscribe for the comments for every post with a given tag or group.
If you want to turn on or turn off the emailing from the site - there is one switcher for it: receive notifications.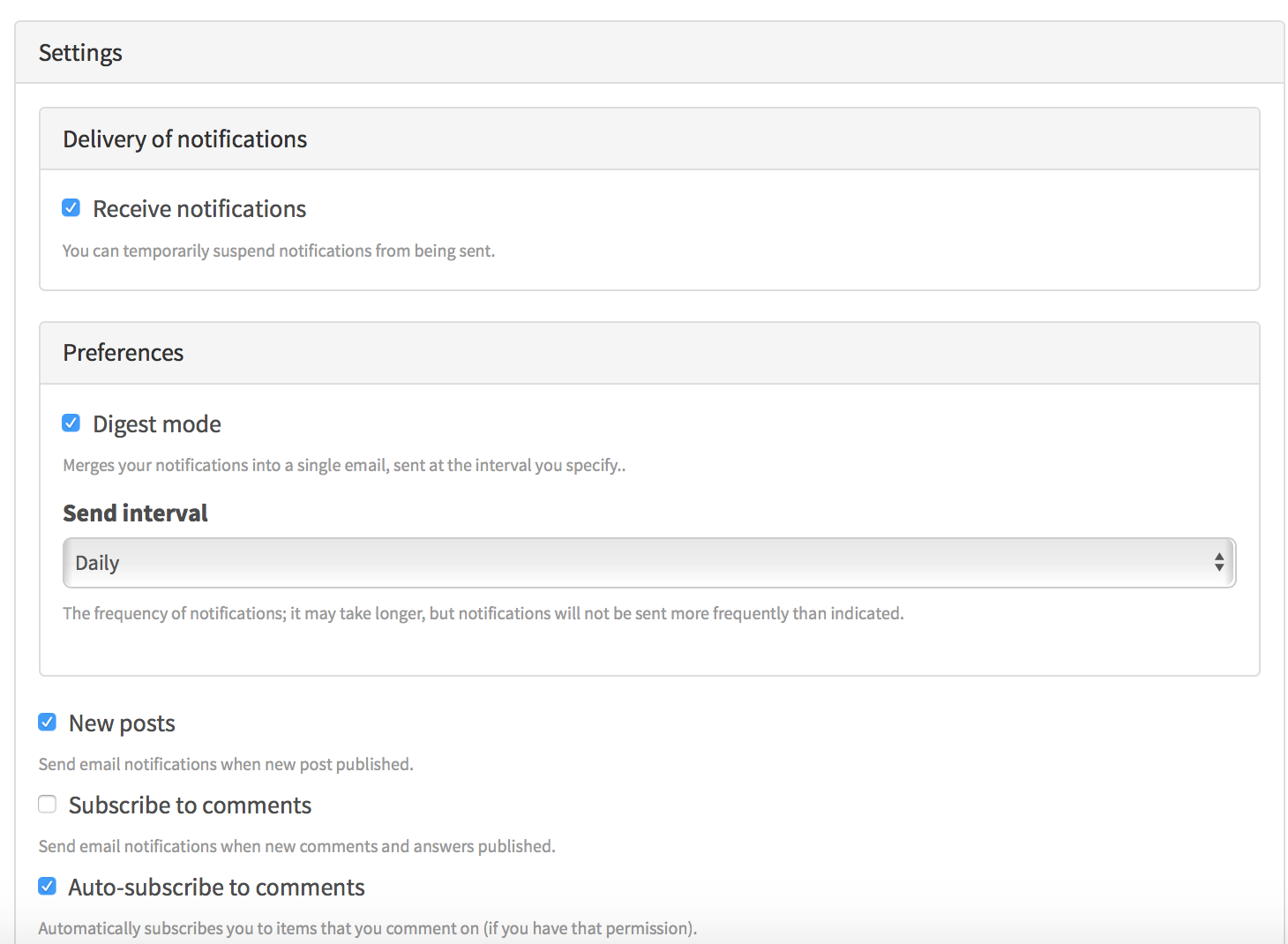 Permalinks and answers
Comments and Answers have permalinks now.
So you can share the link to the comment or answer. It will open the post and place the screen on the comment with nice animation. E.g. like this Michelle's comment which is shown in the screenshot:
Also, email notifications now contain permalinks to Comments and Answers too. Like this one from Aline:

Better email notifications
And we improved email notifications again.
1. Every comment now shows the original post/comment/answer it relates to (see the above screenshot).
2. There is "read more" cut for the long posts.
Small fixes
Answers on member's page now directly show the answer on the question's page once being clicked (yes! it didn't before!). E.g. see the answer on Fabian's answers page:
3. Post stats (views, comments) now are available on the post page too.
4. For posts older than 2 weeks the date is shown like DD Month YYYY.
That's it!
Hope you like it!
Stay tuned for the next release and introduce your issues here in comments or and enhancement requests and other issues in the DC Feedback group!
permalinks for