Hacking Health Camp 2022 (day 1)
Hello developers,
Before, we announced that we would be taking part in the Hacking Health Camp 2022!
And we're here now, at Hacking Health Camp, in Strasbourg, France, and we will be here for the whole weekend!
Everyone from our french community team is present @Irène Mykhailova, @Guillaume Rongier, @Lorenzo Scalese:
And we're having a blast!
We will keep you informed of how it all goes down here.
To remind you, here is our site dedicated to this hackathon:
https://hackinghealth-2022.isccloud.io/
UPDATE 1pm:
So the first part of the conference is done and we have time to look around.
And take pictures of our InterSystems representatives present at this event.
We're waiting for our own David Hancock who's a Healthcare Executive Advisor to make his presentation on the topic IMPROVING YOUR HEALTH SYSTEM OUTCOMES BY IMPROVING YOUR DIGITAL HEALTH SYSTEMS after this lunch break.
UPDATE 6pm:
David had great success with his presentation
The conference has ended, the coaches have assembled (like Avengers ;) ) and we're looking forward to the pitches of the projects.
UPDATE 9pm:
@Guillaume Rongier set the audience on fire with his into of FHIR
The teams are forming. A heart for a project! And that's the start of 50 hours of creative madness and collaboration.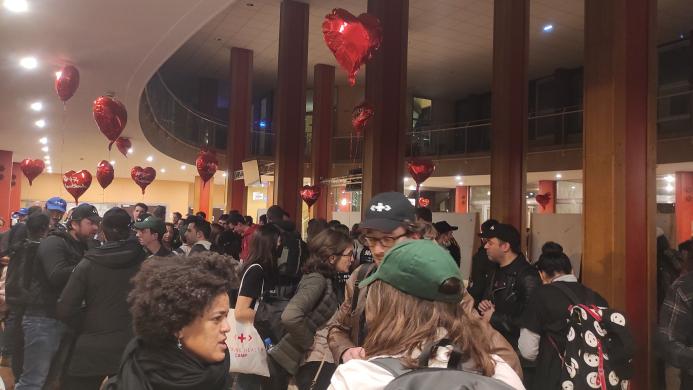 @Guillaume Rongier gives the last advice for tonight before teams go to brainstorm and sleep.
And that's it for today! See you tomorrow!