Ensemble VDOC rule - how to address document property using "Property Path"?
this is catching me all the time, again and again...
Haven't worked with XML VDOC for some time, I can't figure out, what is the correct way of using Property path. Can someone please help me to refresh my memory.
Simple example: I have a class called Body, with Value and Topic properties. I created a XML Schema for this class and imported it into Ensemble. So i have a category called message, with Body as DocType structure and Name and Topic properties of Body complex type ($2:Value and $2:Topic are element names)
My rule looks this way: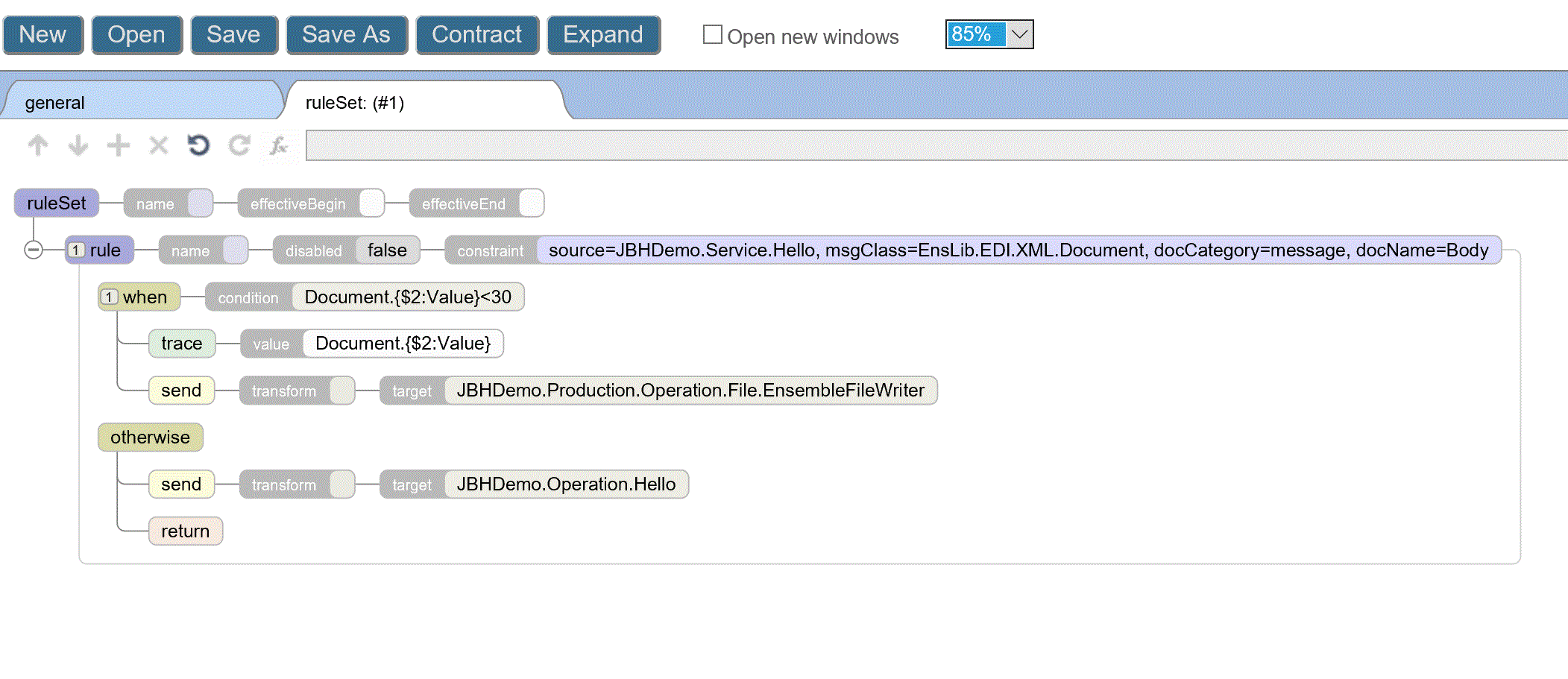 However, the rule is ALWAYS evaluated as TRUE. but TRACE element shows null value for "value".
I also did a programming test using this code:
s vDoc=##class(EnsLib.EDI.XML.Document).ImportFromString("<Body><Topic>Temperature</Topic><Value>30</Value></Body>",.sc)
w !,sc
w !,vDoc.GetValueAt("/Body/Value")
w !,vDoc.GetValueAt("$2:Value")

but only /Body/Value worked fine (the DOM path) and returned 30, the $2:Value returned empty string.
What am I missing?