Amit Prajapati 23 August 2019
Angular2
,
JavaScript
,
SOAP
,
InterSystems IRIS
Hi All,
I have created a REST class in which have the Parameter HandleCorsRequest = 1;
I can able to access the API using Postman, but not with my web application. It throws the below error.
Access to XMLHttpRequest at 'http://localhost:52773/IrisVSCode/app/test' from origin 'null' has been blocked by CORS policy: Response to preflight request doesn't pass access control check: No 'Access-Control-Allow-Origin' header is present on the requested resource.
Please note that I have tried all option which are mentioned on following URL:
https://cedocs.intersystems.com/latest/csp/docbook/DocBook.UI.Page.cls?K...
I have also provided all rights to my _system user, which I am using while calling the webAPI.
I am provided the screenshots of my IRIS code, jQuery code (to call webAPI) and IRIS setting.
Code Of TestAPI.cls file:
jQuery Code to all the API:
Error Which I am facing while calling the API:
Working fine for POSTMAN:
Web application setting: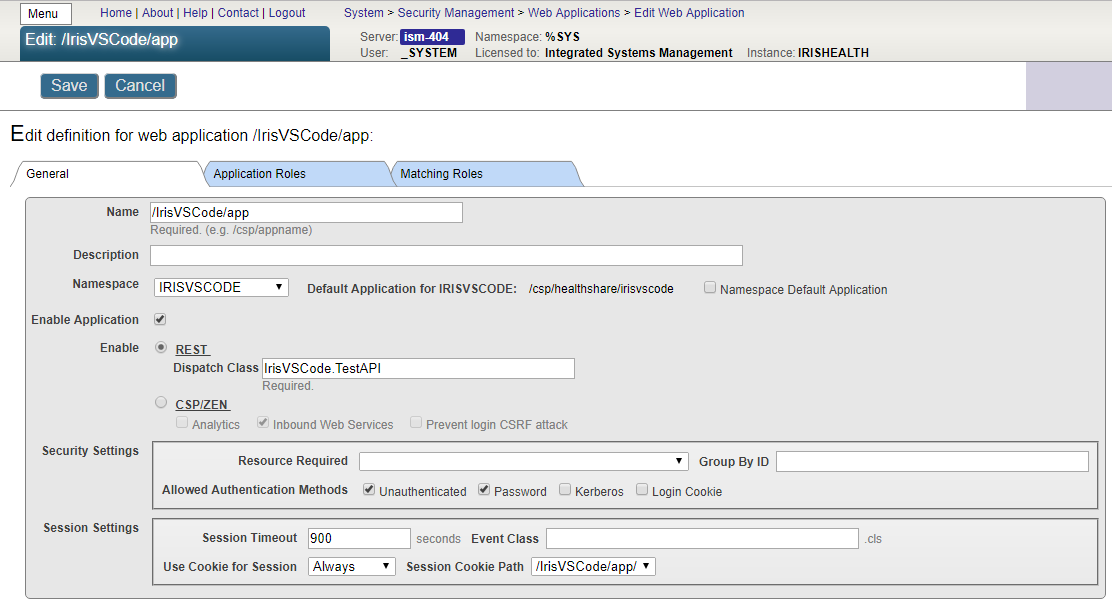 Please let me know if you need some more information from me regarding this.
Thanks,
Amit Prajapati