Evgeny Shvarov 7 May 2017
DC Feedback
,
iKnow
Hi, Community!
Hope you know and use the Developer Community Analytics page which build with InterSystems DeepSee and DeepSee Web.
We are playing with InterSystems iKnow analytics against Developer Community posts and introduced the new dashboard, which shows Top 60 concepts for all the posts:
Or play with filters and see the top concepts for Atelier tag:
Or the top concepts of a particular member:
Click on the concept on the left and see the related articles on Developer Community. Here is small gif how it works: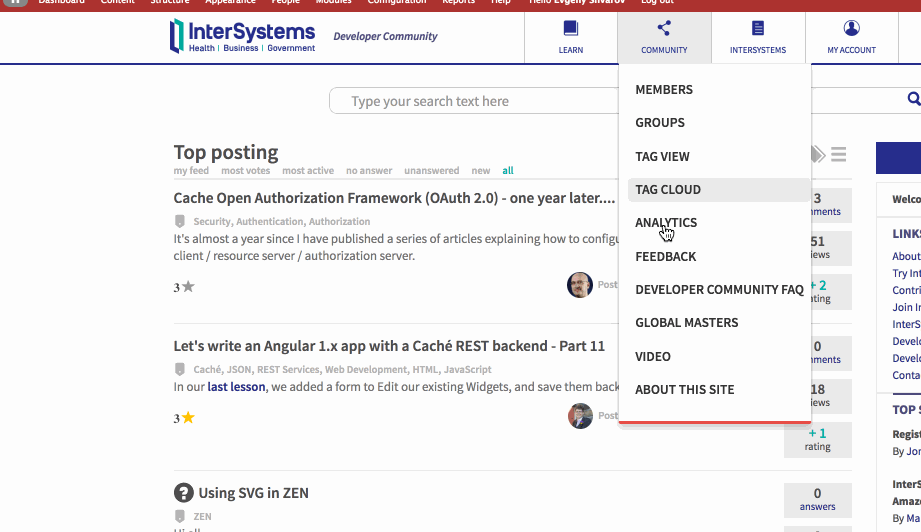 Next we plan to introduce concepts on Answers too and to fix tags and introduce new tags according to the concept stats.
Your ideas and feedback would be much appreciated.