Георгий Самаров 12 December 2017
Development Environment
,
Atelier
Hello everyone. So as title says, I used to install Eclipse with Atelier plugin recently to work in instead of Cache Studio and spotted that all my JS-code on CSP page is colored green as you can see here: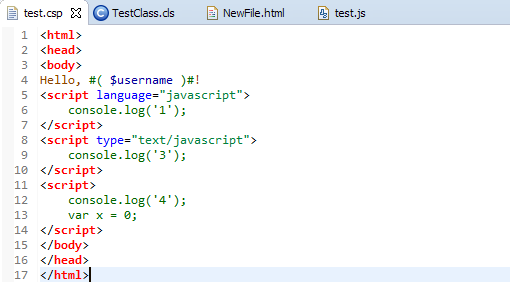 I couldn't find how to make code-detection on CSP files like JS files. All I found is this element which controls code inside HTML tag <script></script>
..which can't help me to color for example var to be pink color and etc. Any solutions?