Webinar in Spanish: "Self-Service Analytics & Reporting"
Hi Community,
We're pleased to invite you to the upcoming webinar in Spanish called "Self-Service Analytics & Reporting"!
Date & Time: November 17, 4:00 PM (CET)
Speaker: @Alberto Fuentes, Sales Engineer, InterSystems Iberia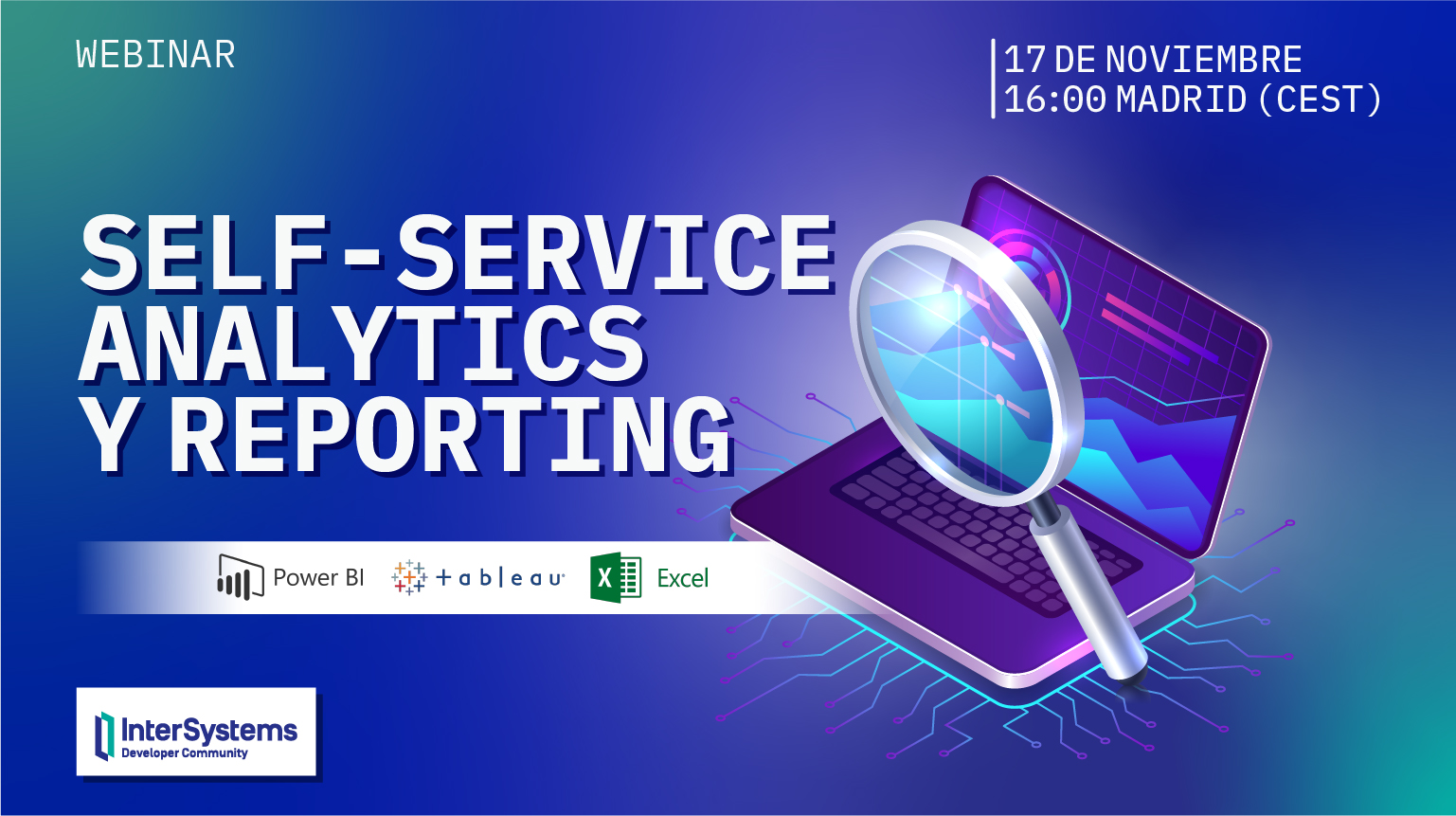 The webinar is aimed at Data Analytics or Business Intelligence professionals.
At the webinar, you'll learn how to build environments that include Self-Service Analytics, using tools like Tableau, PowerBI and Excel. You'll also learn to prepare good reports with a Reporting tool.
In addition, you'll know environments where the information is taken from different sources, it is processed, and then it is visualized using analytics tools. You'll find out how to generate reports based on that information so that you can control everything down to the last detail.
And we'll show you how to lay this out in a simple way, easy to keep and develop.