[September 18, 2019] Upcoming Webinar: InterSystems MLToolkit: AI Robotization
Hey Developers!
We are pleased to invite you to the upcoming webinar "InterSystems MLToolkit: AI Robotization" on 18th of September at 10:00 (GMT+3)!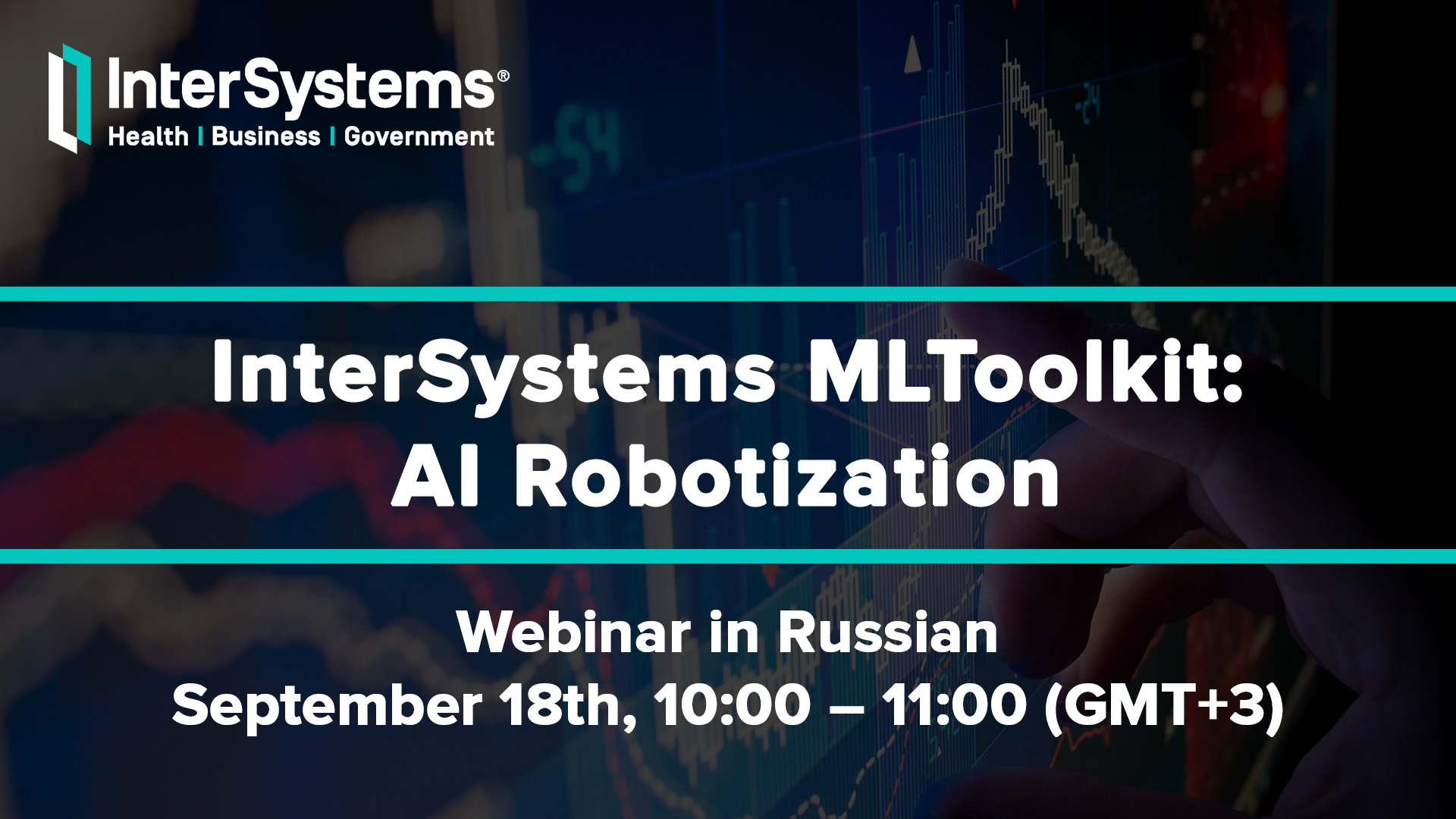 Machine Learning (ML) Toolkit - a set of extensions to implement machine learning and artificial intelligence on the InterSystems IRIS Data Platform. As part of this webinar, InterSystems Sales Engineers @Sergey Lukyanchikov and @Eduard Lebedyuk plan to present an approach to the robotization of these tasks, i.e. to ensure their autonomous adaptive execution proceeds within the parameters and rules you specify. Self-learning neural networks, self-monitoring analytical processes, agency of analytical processes are the main subjects of this webinar.
Webinar is aimed at both experts in Data Science, Data Engineering, Robotic Process Automation - and those who just discover the world of artificial intelligence and machine learning.
We are waiting for you at our event!
Date: 18 September, 10:00 – 11:00 (GMT+3).
Note: The language of the webinar is Russian.
Register for FREE today!