[September 10, 2019] Boston FHIR @ InterSystems Meetup
Hi Community!
We are super excited to announce the Boston FHIR @ InterSystems Meetup on 10th of September at the InterSystems meeting space!
There will be two talks with Q&A and networking.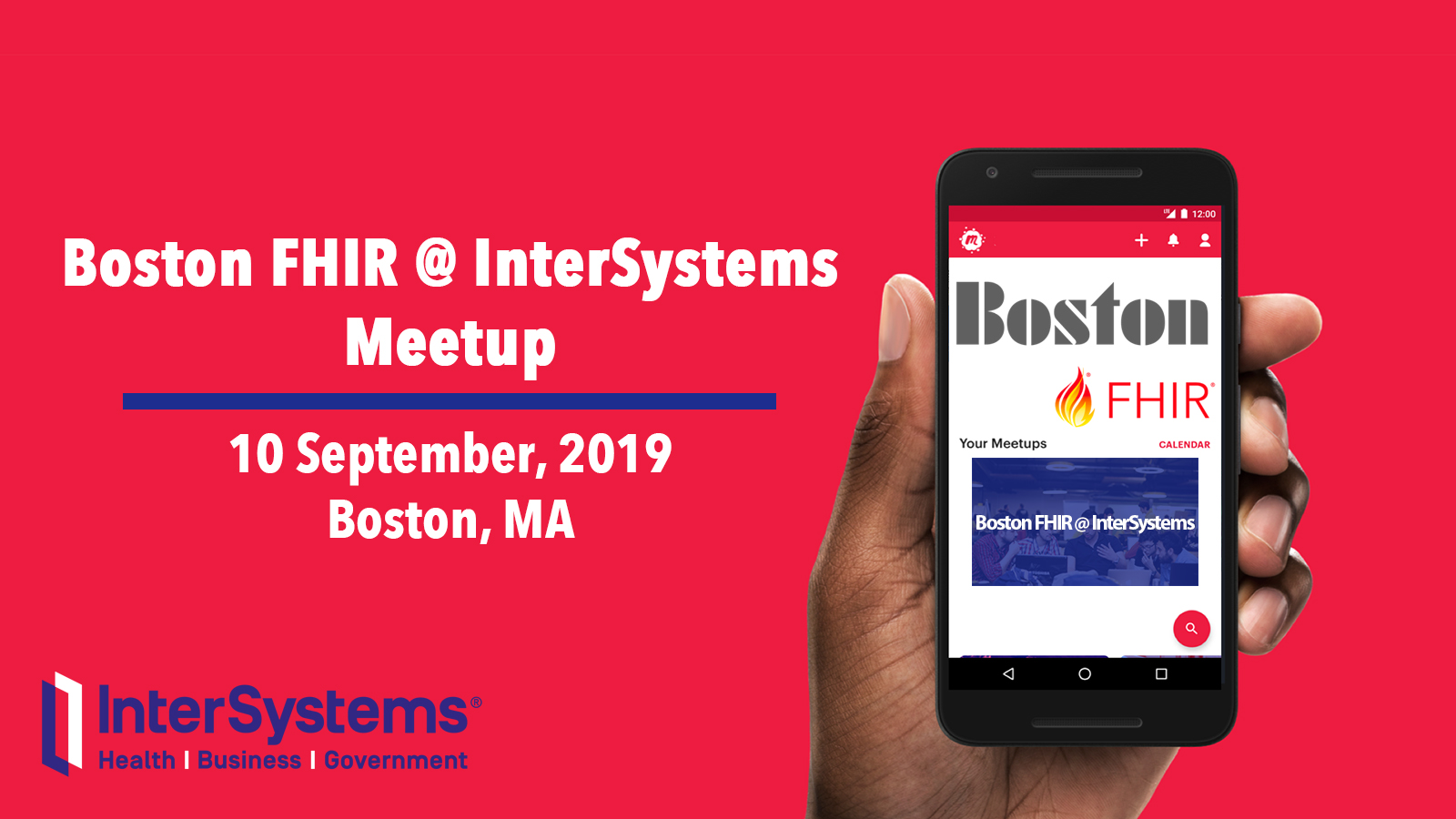 Doors open at 5:30pm, we should start the first talk around 6pm. We will have a short break between talks for announcements, including job opportunities.
Please check the details below.
#1 We are in the middle of changes in healthcare technology that affect the strategies of companies and organizations across the globe, including many startups right here in Massachusetts. Micky Tripathi from the Massachusetts eHealth Collaborative is going to talk to us about the opportunities and consequences of API-based healthcare.
By Micky Tripathi - MAeHC

#2 FHIR Analytics
The establishment of FHIR as a new healthcare data format creates new opportunities and challenges. Health professionals would like to acquire patient data from Electronic Health Records (EHR) with FHIR, and use it for population health management and research.

FHIR provides resources and foundations based on XML and JSON data structures. However, traditional analytic tools are difficult to use with these structures. We created a prototype application to ingest FHIR bundles and save the Patient and Observation resources as objects/tables in InterSystems IRIS for Health. Developers can then easily create derived "fact tables" that de-normalize these tables for exploration and analytics.

We will demo this application and our analytics tools using the InterSystems IRIS for Health platform.

By Patrick Jamieson, M.D., Product Manager for InterSystems IRIS for Health and Carmen Logue, Product Manager - Analytics and AI
So, remember!
Date and time: Tuesday, 10 September 2019 5:30 pm to 7:30 pm
Venue: 1 Memorial Dr, Cambridge, MA 02142, USA
Event webpage: Boston FHIR @ InterSystems Meetup