Discovery response not valid error
Hi,
I am trying to configure OAuth2 server to connect to Cerner Auth server to get FHIR API access token but I am getting the error "Discovery response not valid".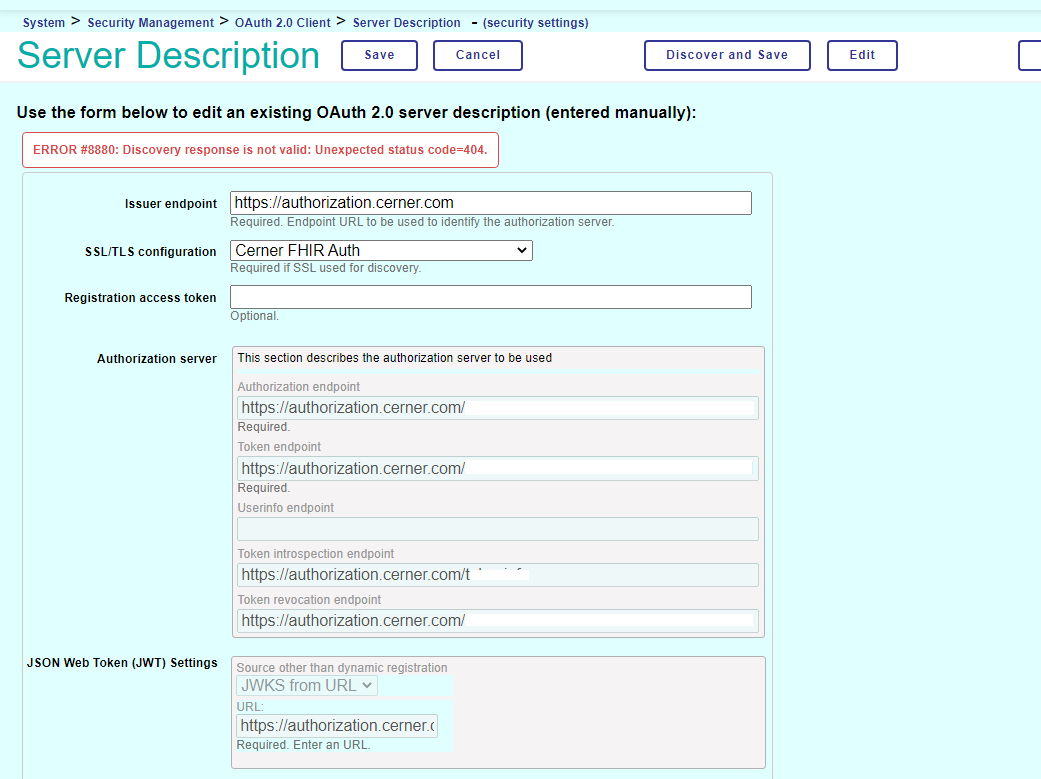 I can get the access token back okay from Cerner endpoint used in the OAuth configuration below via Postman and Manually sending the request via HTTP Operation from HealthShare, so the URLs I am using looks correct but the OAuth configuration is not working.
Not sure if this is issue from Cerner side or HealthShare side. I tried enabling debugging but nothing useful.
Product version: IRIS 2021.1
$ZV: IRIS for Windows (x86-64) 2021.1 (Build 215U) Wed Jun 9 2021 09:39:22 EDT [HealthConnect:3.3.0] [HealthConnect:3.3.0]