Categorizing your ideas on InterSystems Ideas is easy!
Hello Community,
In the previous announcement, we introduced our feedback portal – InterSystems Ideas! Now we'd like to tell you more about it, notably about the topics which are covered there.
You can submit your ideas in the following categories:
💡 InterSystems Products where you can post ideas for new development directions for our products:
InterSystems IRIS data platform
InterSystems IRIS for Health
InterSystems HealthShare
InterSystems TrakCare
💡 InterSystems Services where you can post ideas on how we can make our services even better than they are now:
Developer Community
Open Exchange app gallery
Global Masters gamification platform
Partner Directory
Documentation
Certification
Learning
and InterSystems Ideas Portal itself
There is also the category "Other" for feedback that is not related directly neither to InterSystems Products or Services.
After choosing a category, feel free to also add keywords / tags: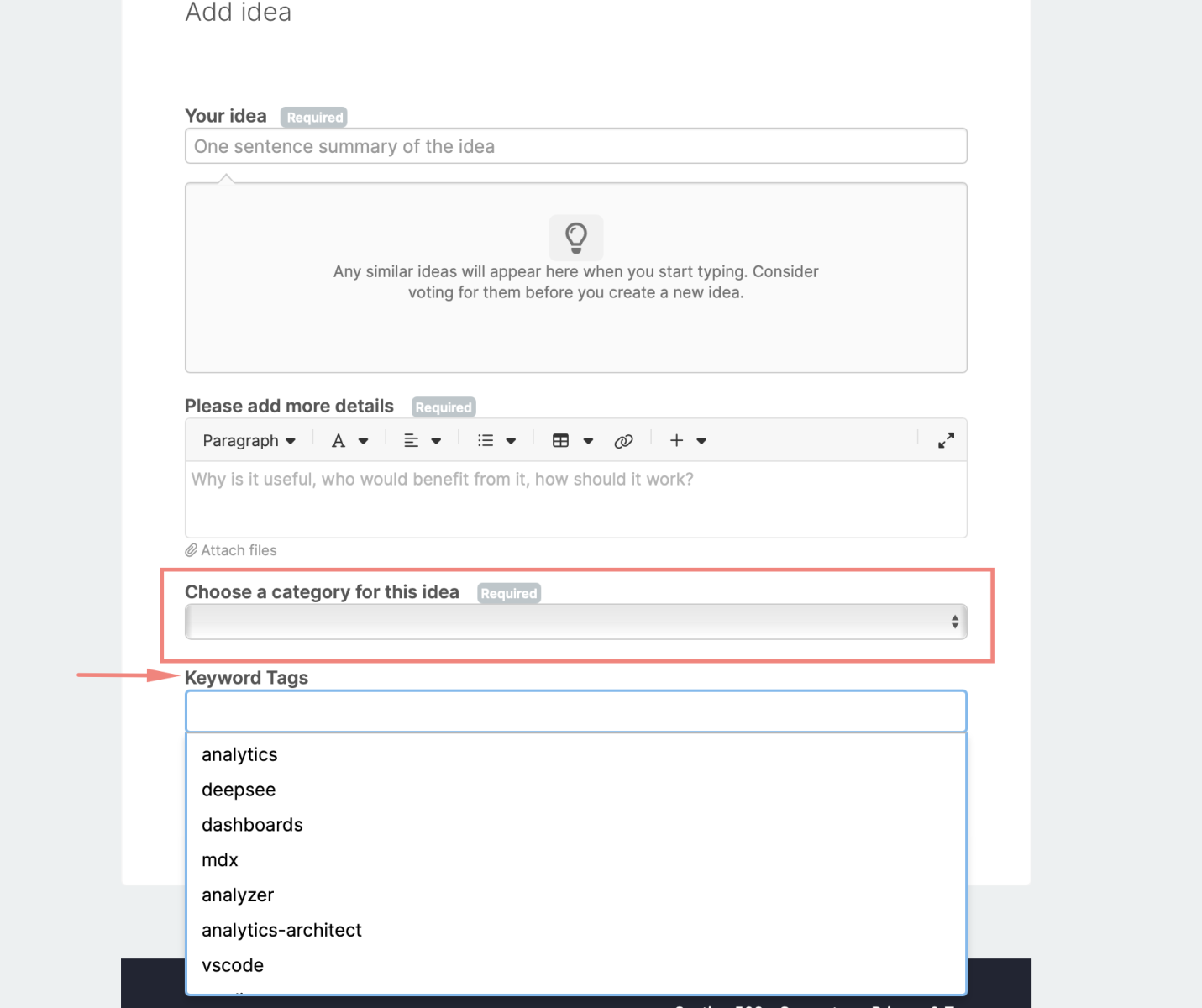 Feel free to share your suggestions for categories and keywords worth adding to the portal. We will be glad to hear from you!
See you on the InterSystems Ideas portal ✌️