InterSystems Open Exchange March 2020 Release
Hi Developers!
Here are the release notes of changes we made to InterSystems Open Exchange since the previous release in December 2019. What's new?
Email notifications and subscriptions;
Better UI/UX for application publishing process;
Mobile UI for tablets and phones.
See the details below.
Email notifications and subscriptions
Starting with this release you'll be able to receive email notifications about the releases of applications in Open Exchange. You can set up these settings via Profile->Subscription menu:
There are several levels of subscription:
1. Everything
If this is in the mode "ON" you will receive all the notifications of the site.
But you can alter it and subscribe only for companies, members or applications in which you are interested.
2. Application subscription
You can subscribe to the application's releases on the application page - click Follow in the top right corner to subscribe or cancel the subscription:
In your Profile->Subscription page you can check what subscriptions for applications you have at the moment and alter it. Change the category filter to App and see all the current subscriptions:
2. Member subscription
If you want to get notifications for all applications a particular Open Exchange developer releases you can subscribe to this Open Exchange member. Click on the author's page and Choose 'Follow' to subscribe to all the releases of the member's applications:
And with the similar filter in your Profile->Subscription page you can see developers you are subscribed for and alter it: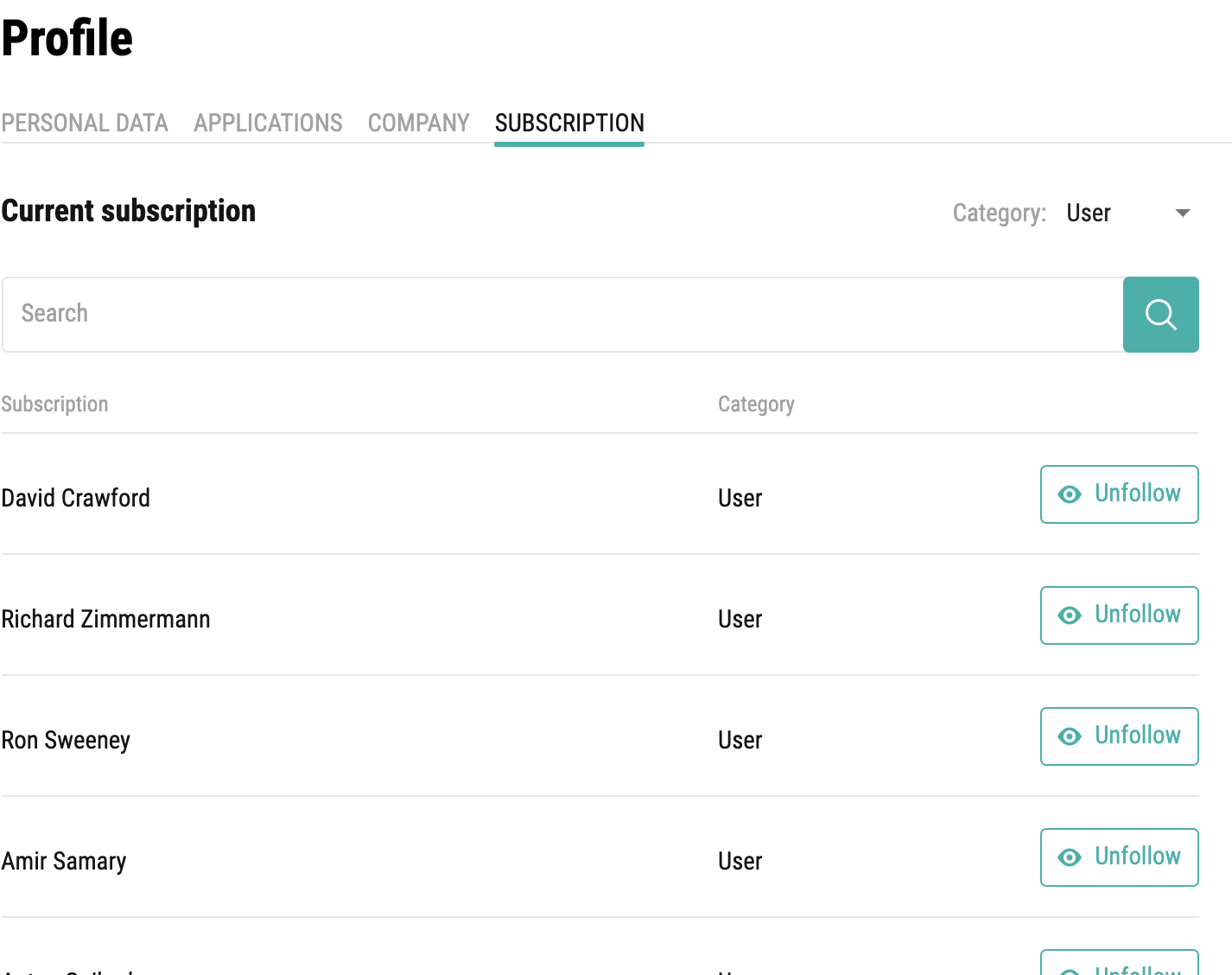 3. Company subscription
Same as with Open Exchange members you are able to subscribe to all the releases of the apps of the particular company. Open Company's profile and click Follow:
And you can alter the list of companies you subscribed for in your Subscription settings: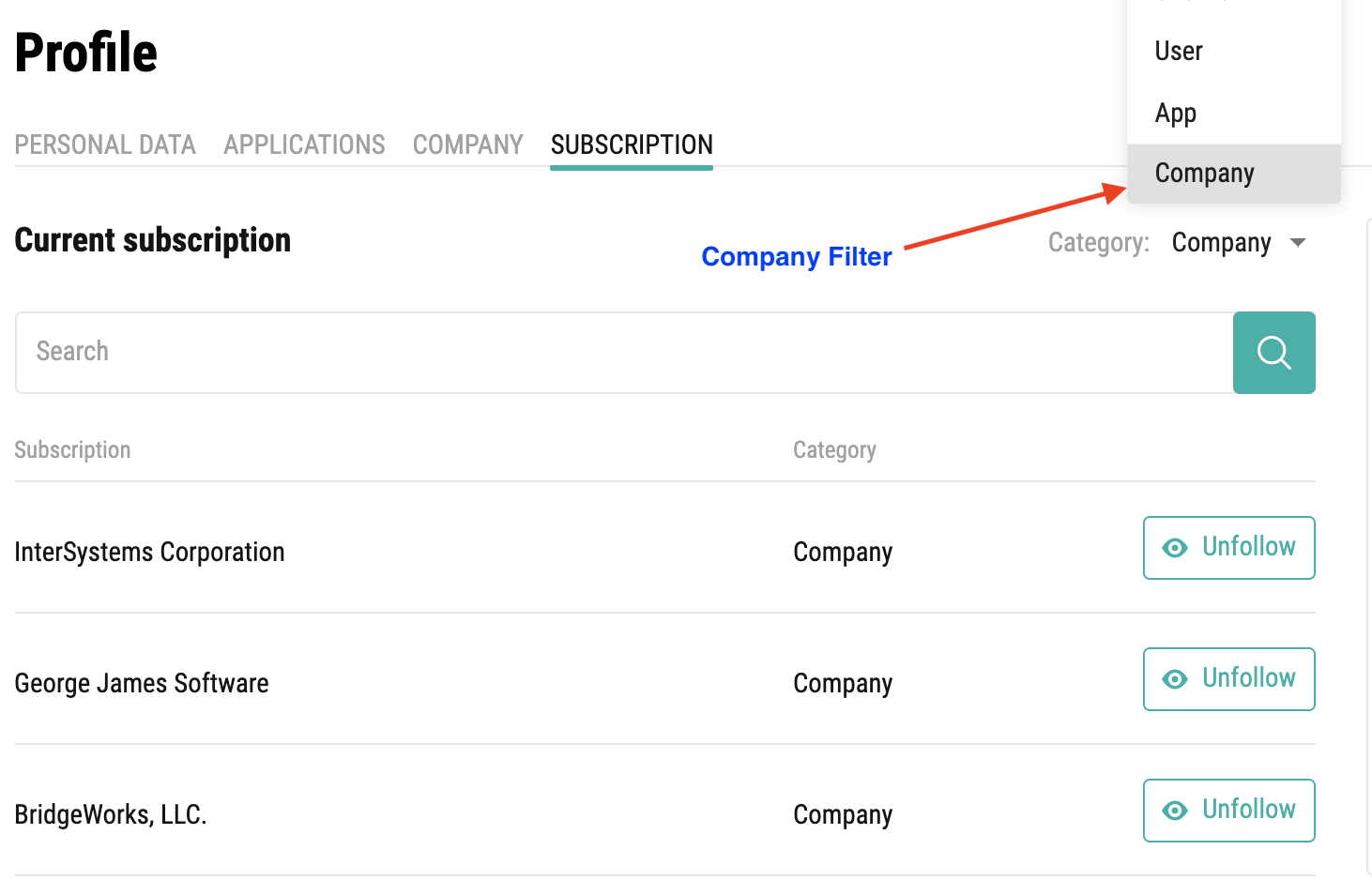 If you don't want to receive any emails turn off with Everything filter or click on "Unsubscribe from everything" in the email notifications from Open Exchange.
Better UI/UX for the application publishing process
We received the feedback from you that the new UI is not obvious that you need to send the application fro approval after saving all the changes.
We made this button more obvious now in the new release of Open Exchange.
When you save the draft of the application you will see the "Send for approval" button in the top-right corner.
Click it to follow up with the application version and release notes and send it for the approval chain.
Please share your feedback to make the publishing process easier and robust.
Mobile UI for tablets and phones
It should be just great! Check it on your mobile!
We also made a few small enhancements and bugfixes - check the kanban here. Here is the new kanban, and don't hesitate to share your feedback, bug reports and enhancement requests!
Stay tuned!