The Search Is Over, Analytics Delivered Directly To Your Inbox!
Why log in to view pivot tables when you can have them delivered directly to your inbox? Are you in need of automated reporting for InterSystems IRIS Business Intelligence? Pivot Subscriptions is your solution: a tool for subscribing to scheduled email reports of pivot tables inside InterSystems IRIS Business Intelligence (previously known as DeepSee).
Here is a sample email that could be waiting in your inbox when you wake up. Based on this information I can see that AnalyzeThis and DeepSeeButtons are doing quite well, but I knew that I should write this Developer Community post so that more people can learn about and experience PivotSubscriptions. Continue reading and try it for yourself today!
InterSystems IRIS Business Intelligence (IRIS BI) did not have any built-in scheduled reporting, requiring users to manually export or view pivot tables, or write code to automate exporting and emailing pivot tables. Pivot Subscriptions allows for faster and more convenient access to your data, automatically exporting pivot tables from IRIS BI in a human-readable email alongside a PDF or Excel attachment.
Pivot Subscriptions can be found on the InterSystems Open Exchange (https://openexchange.intersystems.com/package/PivotSubscriptions), where the application's source code can be found via the Download link. This version allows Pivot Subscriptions to be quickly installed in an existing namespace, and users can then immediately subscribe to existing pivot tables. Follow the "Installation" section then the "Configuration" section of the GitHub README to install the application and try it yourself!
Below are the steps for starting your experience with Pivot Subscriptions:
After installation, you can find the application in the IRIS BI User Portal, accessible through the InterSystems IRIS Management Portal.
The installation will add the Pivot Subscriptions application to the User Portal as an easily accessible book cover.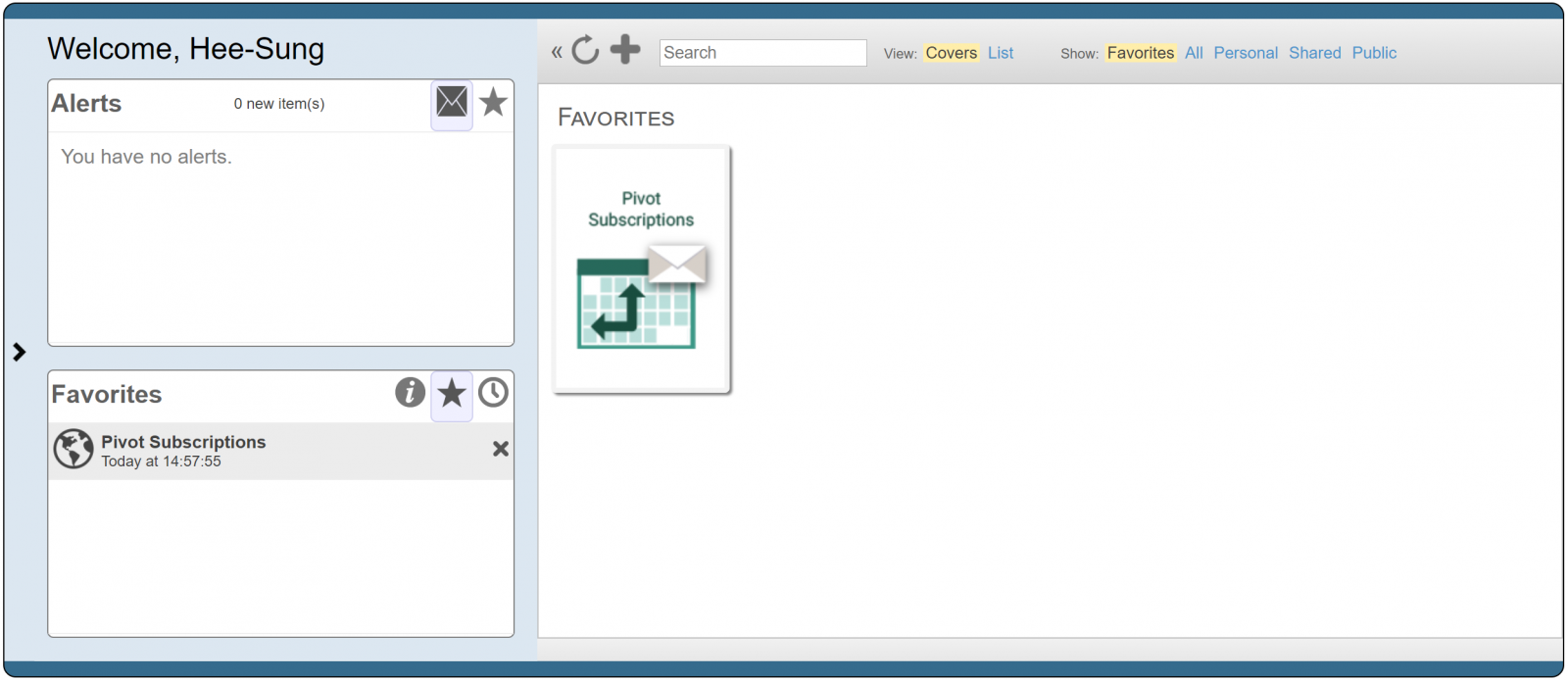 Once in the application, click the "Pivot List" navigation button to see the pivot tables that exist in the same namespace.
From the Pivot List, you can add a subscription by clicking "Add Subscription" next to the desired pivot table. Each pivot title is a link that will allow you to view and edit the pivot table in the IRIS BI Analyzer.
When you select "Add Subscription", pop-up will open, allowing you to fill the fields necessary for sending the scheduled report.
You can check your subscriptions via the Subscription Manager. Any subscription can be instantly sent to a specified email using the "Send Now" button.
At the scheduled time, or if "Send Now" is clicked, an email will be sent! The addresses listed in the subscription will receive the pivot table embedded into the email as well as attached with the specified format.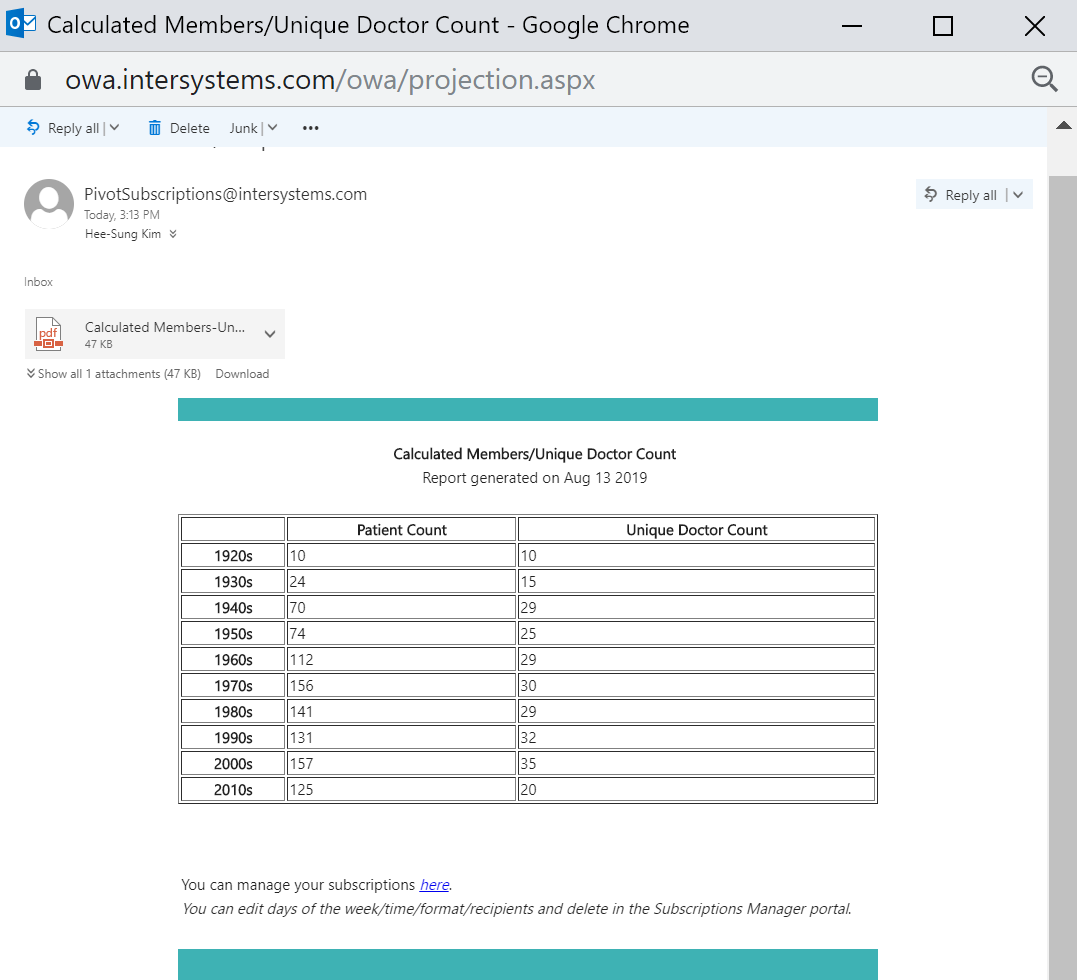 With scheduled reporting, monitoring and accessing pivot tables will now be easier. Try the application yourself by visiting the InterSystems Open Exchange!